February 5th, 2018
We're one month into 2018! Maybe you're still going strong with New Year's resolutions, maybe you gave up on a few, or maybe you're just starting in on them now. It's never too late to begin working on your goals for the year, but if you need a little encouragement or inspiration to get moving, we're here for you! We have six orthodontist-approved resolutions for you in the new year that'll make you happier and healthier!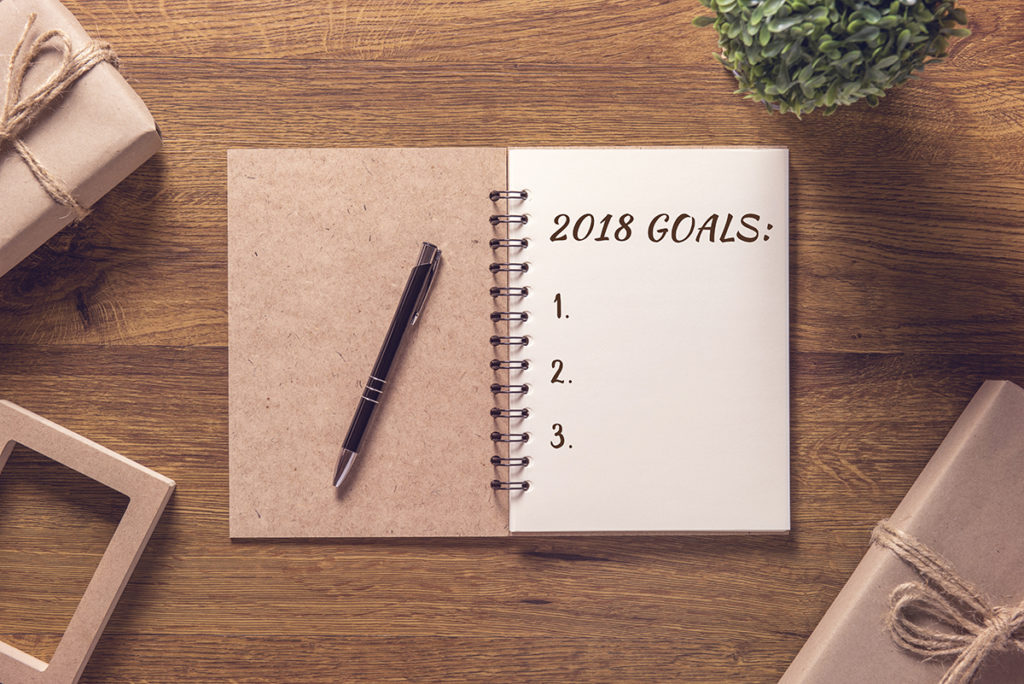 Drink more H2O
This may be the easiest and best thing you can do for your body. Our bodies crave it, and more importantly they NEED it. Drinking enough water can help with weight loss, digestion, energy levels, hydration, etc. But did you know it also helps defend against tooth decay? Drinking water keeps your saliva levels high, which contain minerals and proteins that fight against enamel eating acids.  The common recommendation is to drink eight- 8 ounce glasses of water, or if you have a water bottle that you prefer to drink from throughout the day, just do the math for however many ounces it holds and drink that amount.
Rest up
Getting enough sleep every night is equally as important as diet and exercise. Your body needs rest to reset and re-fuel for the day to come, and it does that by sleeping. When you deprive your body of necessary rest, you make yourself more susceptible to things like weight gain, mood swings, and a decrease in your immune system. Sleep is essential for your overall well-being, so make it a priority to get the adequate amount of rest every night.  
Exercise outside
Go for a walk on your lunch break. Ride your bike to work. Invest in a new outdoor hobby like skiing, paddle boarding or rock climbing. It doesn't have to be a super intense activity to be beneficial for your health, as long as it gets you moving outdoors. Research suggests that when you exercise outside, you work harder, burn more calories and boost your immune system. Not to mention it's way more beautiful and scenic than the walls of any Gym.
Eat your greens!
You don't have to like salads to get your daily dose of greens in your diet. In fact, there are so many ways to incorporate more greens in your diet without even tasting them (for all you picky eaters out there!). Leafy greens such as kale, spinach, swiss chard, arugula, to name a few, are high in calcium and help build your teeth's enamel. Try adding a handful of greens in your smoothie and blending with fruit-  chances are you won't be able to taste the greens at all!
Go see your doctors
We're not just saying this because we want to see you more often, which we always do, but more so for the benefit of your health. Making appointments to see your primary care physicians, dentists, therapists, orthodontists and so on, is important to maintain your overall health and well-being. Even though you may feel as healthy as a horse most days, it's always good to have your doctor reinforce that claim at least once a year.
Get outside and soak in that Vitamin D
If you live in a place that has this option year round, get outside and take advantage of it. Sunlight can naturally affect your mood and your sleep, not to mention that it is also the only natural way to get the essential Vitamin D. That being said, you should always wear sun protection and when your outside to protect yourself from the sun's UV rays.