November 15th, 2019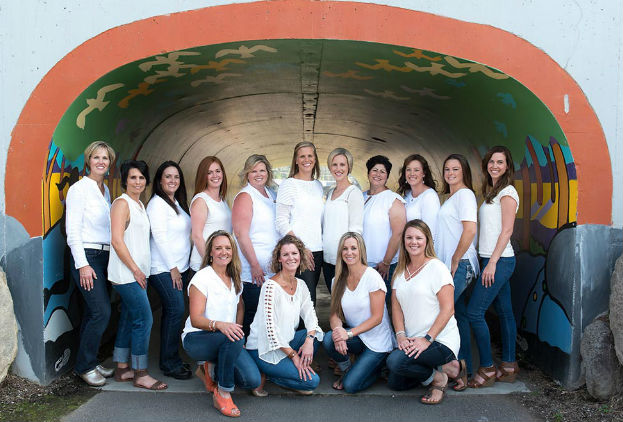 Maybe it's just the crunchy leaves falling in Drake Park, but as December nears (the expected move-in date to our NEW SPACE), we're getting a little nostalgic this fall. Almost 10 years ago, Dr. Struble and her team started a single location for Struble Orthodontics on Simpson Avenue in her hometown. Now it's a thriving, multi-location practice preparing to move into a beautiful space near the Old Mill. We are so thankful for the enthusiasm and trust our community has put behind us as we make this transition a success.
With Thanksgiving approaching, we wanted to add you to our gratefulness list and say thank you for supporting Team Struble and helping us grow into a permanent fixture here in Bend. One of the best things about setting up shop here is seeing familiar faces walk through the door who share a mutual love for the truly incredible place we all live. We've absolutely loved our home-sweet-home on Simpson Avenue. It's seen many generations of Bendites grow up and move off to college with bright, shiny smiles. Our place on Simpson will forever be a bright spot in our memory for our entire team. That's because it reminds us of you!
"My daughter was the first patient at Struble Orthodontics almost 8 years ago! She still gets compliments on her beautiful smile. We have loved watching this great team in action and are so excited to see the new space coming in 2020!" -Tiffany H.

"We are thankful to all of our patient families who have made our practice a success in our current space! It is amazing to look back at all the smiles we have created and relationships we have made over the last 8 years!" - Michelle (Clinical assistant and first-team member hired in 2011)

"Our team is so excited about our future in our new and improved space and can't wait to share it with everyone very soon!" - Alyssa and Nicole (Struble team members)
Winter health tips (because we all need a little reminder!)
1. Don't share drinks
This is the one time of year when sharing is not caring! It's easy to forget the basics, but sharing drinks makes it too easy to catch a cold or flu bug. We know, it's a bummer. Be a pal and buy a hot chocolate for your friend if they want a taste of yours or always carry your own water so you don't have to share a beverage when you're parched.
2. Liquids
No surprise here. In Bend, we live in the desert and as temperatures drop, our bodies lose even more hydration and water. Pass the lotion, please. This means keeping your Hydroflask with you at all times, full of that life-saving energy source we all need. If you're feeling tired midday— water. If your mouth is dry— water. If your lips start cracking...you get the idea.
3. New toothbrush, post-sickness
We all succumb to a cold every now and then. And when we do, one thing to keep in mind once you start feeling better is to toss your old toothbrush. Toothbrush bristles can be a source of stubborn bacteria that keeps colds hang on for longer than they need to. Once you start feeling better, start fresh and trash your old toothbrush.
4. Wear chapstick with SPF
Dry lips don't have to be a thing in winter. Like water, chapstick will be your best friend during these months whether you're earning your turns in the backcountry or tackling a new climbing route at Smith Rock. A balm or chapstick with SPF included is what we recommend. Just because it's cold, doesn't mean you can't get a sunburn in the sunshine in Central Oregon!
5. Invest in a good scarf/buff
Some Bendites will experience jaw or muscle pain as the cold weather onsets in the head and neck region. For this reason, warm neckwear is a can't-live-without. A scarf keeps your lower jaw and neck warm, preventing heat loss. A scarf can also be wrapped to cover the lips and mouth to prevent chapped lips or sunburn. if you're on the mountain or just shoveling snow on your driveway, bundle up with a good scarf.