July 14th, 2020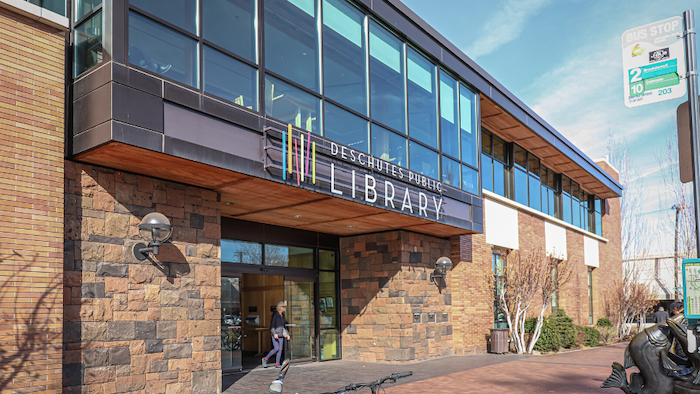 Photo credit: centraloregondaily.com
You've made it through the great experiment of virtual schooling with your kids. We applaud you, parents, for taking the plunge. It's not easy being a teacher, driver, pet-wrangler, work-from-home hero but you've done it. You should be proud! But in the relief of a break from virtual lessons lingers a bigger question: "What CAN I do this summer with my kids?"
We're so glad you asked. We've curated a stellar list of local spots not limited to campgrounds, flyfishing spots, zipline thrills, natural waterfalls, and soul-finding adventures. The possibilities are endless, and none of them require you (or the kids) to sit behind a screen. Yippee! Summer is ready for you. The question is, are you ready?
Here's our best-of list of places OPEN FOR BUSINESS and ready to rock. So pack a cooler full of snacks, a towel, a sunhat, your family's collection of facemasks, a bottle of hand-sani, and head out the door. Adventure awaits!
We hope you make the most of these sun-seeking suggestions and find fun as you go!
Surf the Whitewater Park or float the river, if you please.
While Deschutes County is still in Phase 2 of re-opening, we respect the river in abiding by her new rules. Bring your own watercraft aka floaties. There will be no rental tubes available at Farewell Bend, but you probably have some in that garage of yours anyway. Keep six feet apart from parties you did not come to the river with, and be generous with space when entering and exiting the water so that there is no crowding. The River float shuttle is not currently operating so you will need to drop a car at the point of take-out or prepare to walk back yourself. And as always, be kind to Mother Nature and dispense of any trash you create along the way. Need more deets? Go here.
Get a family campout in the books
Ready to break loose from your local haunts and explore the great beyond (meaning somewhere other than the far reaches of your grocery store parking lot?) Great news. Both state and local parks are open (with mask requirements still in effect). If this doesn't make you jump for joy after months of stay-at-home mandates, you might want to check your pulse. Pack the car for a day-trip filled with the dazzling scenery of Crater Lake State Park or an overnight camp out in one of Oregon's beautiful national forests. (Warning: some spots do not have trash service or running water available. So vault toilets, it is!) As a whole, Deschutes and Ochoco National Forest are open for business, especially day use areas including picnic areas, boat ramps, trailheads, and more. However, be prepared to pack out your own waste and provide your own water. Check here for updates on campsite statuses and last-minute preparations.
Zipline Mount Bachelor
Explore your own backyard, from the air! And no, we're not talking about that fancy drone you bought for Christmas. Bachelor is the perfect spot to catch high-elevation thrills on a heartstopping 1,400 feet of vertical zipline with panoramic views of Central Oregon's volcanic landscape including South Sister, Paulina Peak, Broken Top, and Tumalo Mountain. The journey begins at Pine Marten Lodge. Kids must be 10 years of age, at least 48 inches in height to ride, and must be accompanied by an adult. Strong winds and bad weather days may cause postponement of your experience, so make sure to check conditions before you leave.
Take the Paulina Plunge
There's nothing that a full day of natural waterslides and gravity won't cure! Wanderlust Tours, a local outfit, can be your trusted guide to fun this summer. Take one of their guided trips to visit six glistening waterfalls and two natural water slides for your littles to explore and play. The trip includes a downhill mountain biking portion which is great for confident beginners in your family. Trail-a-bike Tandems are available for your non-riding kiddos so that the whole family can enjoy the ride. Pack a swimsuit and get out there!
Pack a picnic for your bookworm
Action-packed adventures aren't for everyone and we realize that some of us aren't adrenaline junkies at heart. Got a curious kid who loves to explore new literary landscapes? Head to any Deschutes Public Library, open for pick up and check out, and find a stack of summer reads for the family. Pick a grassy spot to settle down with a blanket after stopping by one of Bend's many great local food truck options (we like Thai on the Fly or grabbing a Shave Ice at Dakine Grindz). Low-key outings can be enjoyable too. People-watching for the win!
We're excited to see you get outside and float, camp, bike and hike your way through Bend's fabulous summer. Some of the best social distancing activities are those we do on a regular basis here anyway!