Orthodontist – Bend, OR
Welcome to Struble Orthodontics
What
Orthodontic
Patients Are
Saying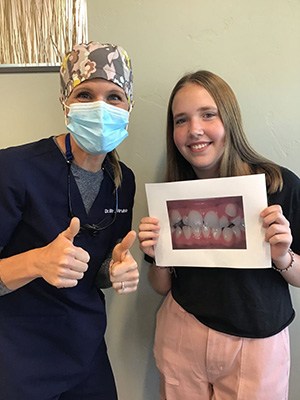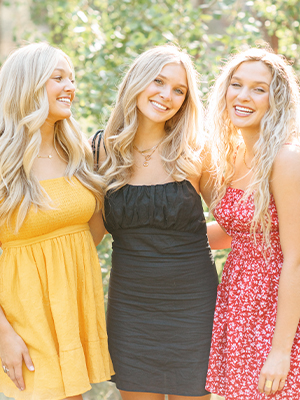 "Thank you to Struble Ortho for a great experience for both my kids. They were thorough , attentive and provided great care to them!! We are very happy with their post braces smiles! I highly recommend the team at Struble!!"

Hollie Choe
"Beautiful, impeccably clean office. Lovely staff and friendly atmosphere. Dr. Struble is extremely knowledgeable and trustworthy. They are also very kind in accommodating me when I need to bring along one of my kids to an appointment. I highly recommend them!"

Janae DeRose
"Hands down the best doctors and best team ever! Adult braces wasn't something I wanted (like, at all) but Dr Struble and her team helped me make the best decision without pressure. I always felt in the loop during treatment and like I was a priority and now I couldn't be happier with my Struble Smile!"

Aisha Ali
"My daughter was a tad nervous getting braces. The staff at Struble hands down is awesome! They have always been great on last minute things like getting more bands, answering questions, re arranging appointments, etc. I highly recommend them, not because they offered anything for this review BUT you get fabulous results!!!!"

C Anderson
"Struble Orthodontics has done both my daughters braces. Dr. Struble has been amazing, kind, and professional. Their attention to detail is amazing and I recommend everyone to go to Struble for their braces."

Michelle Richwine
Read More Reviews
Exceptional Orthodontics For Bend & Redmond Families
---
Struble Orthodontics is a state-of-the-art orthodontic clinic that serves central Oregon, including Bend, Redmond, Sisters, and the surrounding communities. On behalf of Dr. Blair Struble, Dr. Jacqueline Gambee, Dr. Madeline Peterson, and our entire team, we hope we can become partners in pursuit of wonderful smiles for you and your family.
We are experienced in a full range of orthodontic treatments and techniques using the latest, most comfortable digital technology in the field. We are an all-ages family orthodontic office that offers the following services:
Contact our Bend orthodontic office or our Redmond orthodontic office today to schedule your consultation and orthodontic office tour with Dr. Struble, Dr. Gambee, and Dr. Peterson. We are happy to answer any questions you may have. Call today!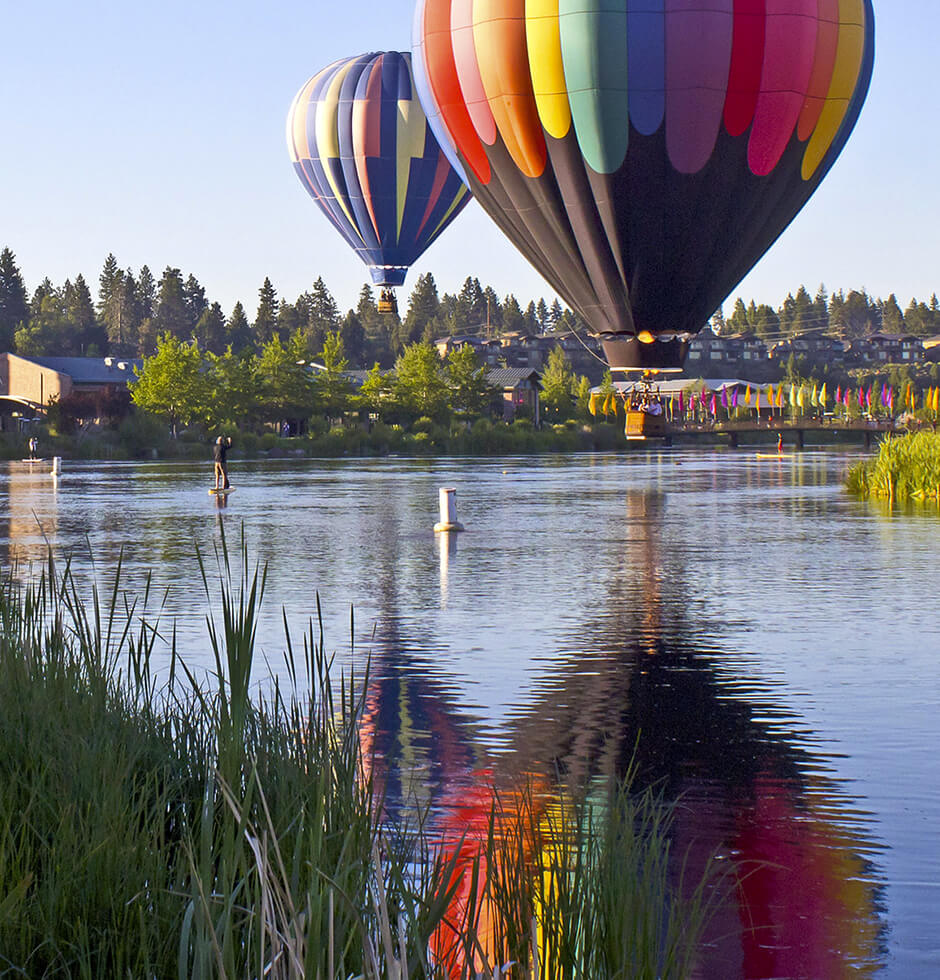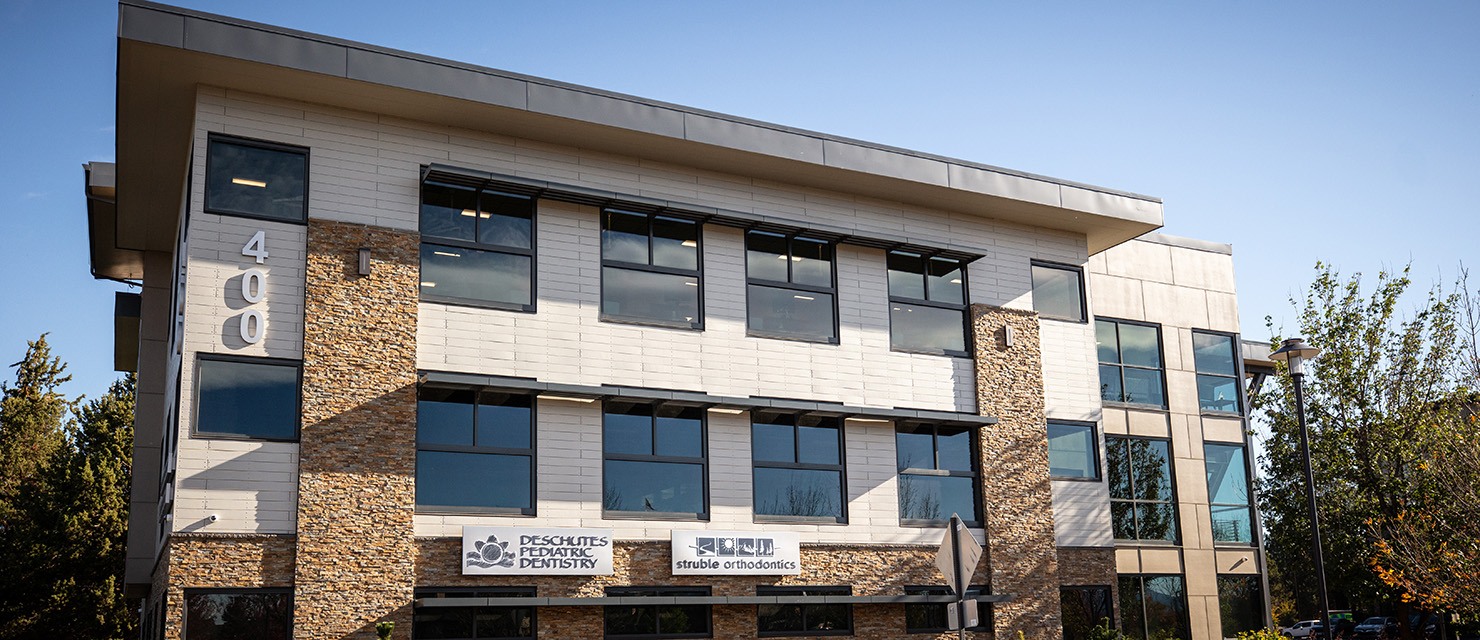 Bend & Redmond Orthodontic Office Tours
See More
Frequently Asked Questions
At Struble Orthodontics, we want our patients and their families to be as well-informed as possible when it comes to orthodontics and the various services we offer. Below, we've answered some of the questions that we've heard from our patients the most often. If there's something else you'd like to know that isn't covered on this page or the rest of our site, feel free to give us a call; one of our team members will be happy to help!
What Level of Education is Required to Be an Orthodontist?
To become an orthodontist, first, a person needs to meet the requirements needed to become a dentist. That means earning a bachelor's degree and attending four years of dental school. After graduation, the candidate needs to complete an orthodontic residency, which can last for two to three years. The final step is to take a board certification exam administered by the American Board of Orthodontics. After passing this exam, the candidate becomes a fully recognized orthodontist.
How Do I Find the Best Place to Get Orthodontic Work Done?
Think about what you want from your orthodontic practice. Are you looking for an office that's easy to get to and offers convenient hours? Do they take your insurance? Does the practice seem like it offers a family-friendly environment? Consider what's most important to you, then compare nearby practices based on the criteria you've come up with. Struble Orthodontics is proud to accept a wide variety of insurance plans and offer orthodontic care for patients of all ages; feel free to give us a call if you'd like to schedule a visit to see what our practice is like in person.
How Much Do Braces Cost in Bend or Redmond?
The cost of braces can vary significantly from patient to patient. The location of the practice matters, of course, but you will also need to consider other factors, such as what type of corrections are needed and how long they're expected to take. We'll always give you an estimate at the beginning of your orthodontic treatment so that you have a basic idea of what you can ultimately expect to pay. Remember that insurance can help you reduce the amount you pay out of pocket; our team can handle all of the necessary paperwork so that you receive the benefits that you're entitled to.
How Do I Get Emergency Orthodontic Care?
If your braces have been damaged or are causing you pain, we encourage you to call our office right away. We can offer same-day appointments for emergency patients, and our team can go over first-aid tips to help you keep the situation under control at home. Once you arrive at our office, we'll examine your mouth and figure out what the problem is. Most of the time, we'll be able to fix the issue and stop your pain in just one visit; in rare cases, we might need to schedule another appointment or refer you to a general dentist to truly address the problem.