November 28th, 2017
The holidays are one of the most joyous times of the year, filled with love and laughter. But with all the joy and excitement that this time of year brings can also come a great deal of stress. All the chaos of planning and attending multiple holiday parties, buying and preparing gifts to give and trying to keep up holiday traditions may have you feeling overwhelmed and exhausted. It's easy to forget the true value and meaning of the holidays when you're too busy feeling stressed out; here are a few things you can do to maintain sanity and reduce your stress levels this holiday season.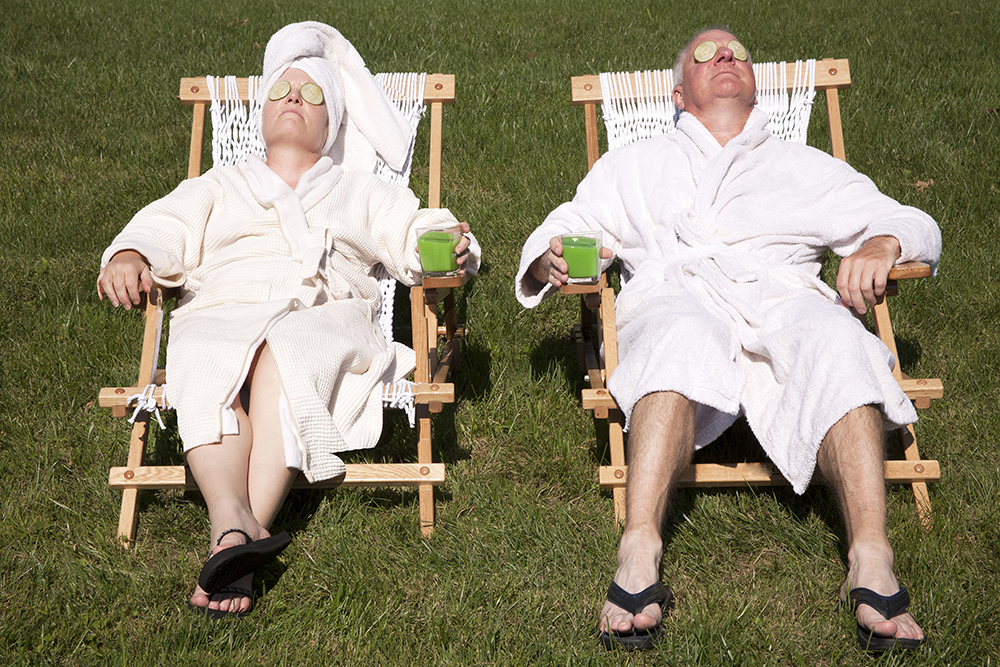 Get Outside
Take a walk, go on a run, simply sit on a park bench taking in some fresh air, whatever you can do to take a break from it all outside, do it. Being in the outdoors, breathing in that cool, crisp air can sometimes be all you need to reset and recharge to make it through another day of gift shopping and meal prepping.
Stick with a Routine
If your normal routine is to wake up and go to the gym, get coffee and then start your day, don't stray away from that. It's important to keep a sense of normalcy in your routine throughout the holidays so you don't completely exhaust yourself. If you usually go to bed by 10pm, don't stay up until 1am online shopping. Do the things you need to do to be your best self and everyone will thank you.
Don't overschedule yourself
Do you find yourself getting invited to more holiday parties than you are willing and/or able to attend? If so, try not to agree to attend all of them. Pick and choose one or two to go to a week and politely decline the others. After all, there is always next year to go to your second cousins ugly Christmas sweater party.
Exercise
You should never put your exercise routine on the backburner, especially not during the holidays. One of the best things you can do to reduce stress is to do some sort of physical activity. The endorphins your body receives after a good workout will have you feeling like you can conquer anything the holidays throw at you.