April 28th, 2017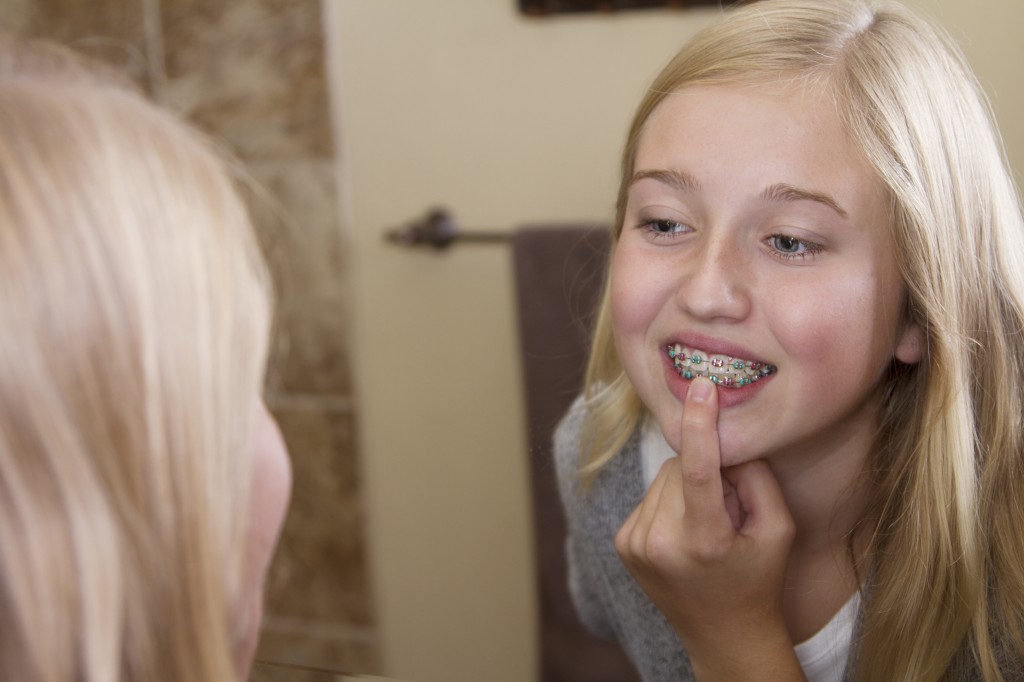 Life with braces isn't drastically different than life without them. However, there are a few food items you will need to say a temporary goodbye to eating. Certain foods can do serious damage to your braces and create unnecessary trips to the orthodontist's office to fix broken brackets or loose wires. But don't panic! The list of foods you can eat heavily outweighs the list you should avoid.
The first week with braces can be the most uncomfortable. While your teeth are adjusting to the new hardware in your mouth, your diet will mainly consist of only soft foods for a few days. After the initial adjustment period has passed, you can begin eating "regular" food again--with the exception of a few things. Here are five of the top braces-damaging food culprits that you should take caution towards while you have braces.
Sticky and Hard Candies
First off, you'll need to say "so long" to caramels, taffy, and gummy-anything candies! Soft and chewy candies like these can cause the brackets and wires on your braces to slowly become loose and wobbly, disrupting the dental correction process. If hard candies like jolly ranchers or jawbreakers are your weakness, be ready to cut those out as well. Pieces of hard candies can get lodged in between the brackets and your teeth, and, even worse, they can completely break a bracket. Just look at it as taking a short, healthy break from sugar!
Hard Snacks
Crunchy snacks like popcorn, corn chips, pretzels, hard crusts, and crackers are tasty, but can bring on quite a battle with your braces. Imagine sitting down in a movie theater with a bag of popcorn and suddenly a bracket from one of your braces pops off from the hard kernel you just chomped down on! Not only do you miss out on finishing your bag of popcorn and movie, but now you'll need to make a trip to the orthodontist. A good alternative for all you popcorn lovers is Pirate's Booty-very similar to popcorn, but without kernels that can embed in gum tissues and unpopped kernels that can debond brackets.
Chewing Gum
This one may go without saying, but we couldn't leave chewing gum off the list. Aside from the issue of it getting stuck in your braces, chewing gum can also bend the wires out of shape. This disrupts and prolongs the dental correction process. Bent wire = no straight teeth. So if you really love the minty fresh breath that gum provides, try something new and go with a mint--it will give you the fresh breath, but without the harm to your teeth!
Jerky and Nuts
Thick jerkies and nuts like almonds, hazelnuts, walnuts and macadamia nuts are not your friends when you have braces. Eating beef jerky can loosen the wires and brackets of your braces because it is so tough to eat. Same goes for eating most kinds of nuts. Nuts are very hard and small, two challenging things to eat with braces. If you are a nut lover, try getting your fix through a nut butter or spread. That way you can get the taste and nutrients from the nuts, but without doing damage to your brackets or wires!
Raw, Hard Fruits and Vegetables
Although they're high in nutritional value, eating raw fruits and vegetables can be complicated with braces. Biting into a crunchy apple is challenging enough without brackets and wires on your teeth. This isn't to say you should cut out raw fruits and vegetables from your diet, but they are going to require a little extra preparation while you have braces. Try cutting fruits like apples and pears into small, bite-sized chunks for a grab and go snack. If you love eating carrots and corn on the cob, cut and cook the carrots and cut the corn kernels off the cob before eating. And if you think these extra steps are just too much, there is always the option to drink your fruits and veggies by using a juicer. Yes, just because you have braces doesn't mean you get to skip out on eating your fruits and veggies!
---
In the end, the list of foods you should avoid eating isn't very long, and your body will thank you for cutting them out in the end. Having straight and beautiful teeth will make giving up these foods worth it! If you do end up damaging your braces, we're here for you. And don't worry--we won't say, "We told you so!"
Call us at (541) 848-6642 to schedule an appointment.