COVID-19 Updates – Bend, OR
Our Commitment to Your Safety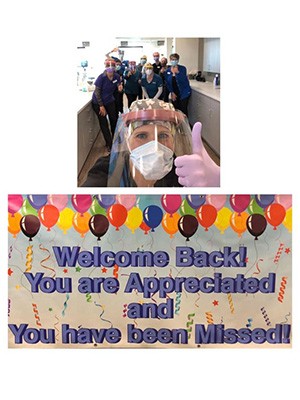 At Struble Orthodontics, we remain committed to the health and well-being of our patients and team members. We have and always will stay up to date on new infection control recommendations by the U.S Centers for Disease Control and Prevention (CDC), the American Dental Association (ADA), and the Occupational Safety and Health Administration (OSHA).
You may notice a few changes at your next visit:
We are asking all patients and families entering our orthodontic office to wear a mask and wash hands. We have converted all our brushing stations into patient handwashing stations for your use.
In order to limit the amount of people in our clinic for social distancing we ask that patients come to their appointments alone and, if necessary, only one family member accompany a patient to their appointment.
We hope to get back to coffee bars, prize cases and video games in our orthodontic office at some point! Until then, we ask for your patience and recognize that our front reception area may not have that same fun and inviting feel that you are used to. We promise to always welcome you and take care of you with the same friendly hospitality you expect from our awesome team!
We are very fortunate to have a new beautiful facility that is perfectly designed for social distancing! Our clinic chairs are spaced 10+ feet apart and we have installed GermGuardian air purifiers with UV-C and HEPA filtration to reduce airborne bacteria, viruses and mold spores. We also upgraded HEPA filters in our HVAC system.
We have also installed ADS EOS Extraoral Suction systems chairside to help minimize aerosol spread during handpiece and aerosol generating procedures like braces removal.
In addition to the sterilization/disinfecting procedures we have always performed, we have added the use of an anti-bacterial fogger to help keep our environment as clean as possible.
Wellness screenings will be performed on all patients and team members as appropriate. Protocols such as health screenings and temperature checks can change with time so that will keep us from having to edit as pandemic evolves.
Our team will be wearing procedure-appropriate personal protective equipment (PPE) which may include face shields/gowns/lab coats when we take care of you or your family members at your next appointment.