Gentle Orthodontist – Bend, OR
Meet Dr. Madeline Peterson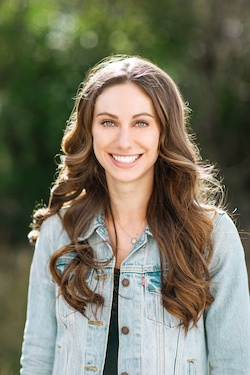 For me, being an orthodontist is a dream come true! It all started when I was 10 or 11 years old. I know it's not something a lot of kids aspire to be, but after going through two phases of braces in addition to headgear and expanders, I knew firsthand just how transformative and beneficial orthodontics could be.
Starting during my own treatment, I became fascinated with the art and science of orthodontics, plus I love that I get to work with patients of all ages one-on-one. I cherish the relationships I'm able to form and deeply enjoy watching their smiles improve over time thanks to my care.
Education and Continuing Education
I am originally from Ann Arbor, Michigan, and that's also where I completed my fundamental dental training. I then moved to Oregon for my orthodontic residency at OSHU, and I quickly fell in love with the state, so I never left! I started practicing in Bend before finding my home here at Struble Orthodontics. In addition to this orthodontic office having a FANTASTIC view, I also look forward to learning and growing alongside two great mentors, Dr. Struble and Dr. Crosta.
Outside the Orthodontic Office
Like most people in the Bend community, a lot of my free time is spent outdoors! From downhill and Nordic skiing to mountain biking to running and hiking, you name it, I'm into it. My husband Jake (an oral surgeon) and I also like adventuring with our two high-energy dogs—Frank the Vizla and Finn the GSP. If the weather forces me to be inside, I enjoy baking and am a coffee FIEND.
I am absolutely thrilled to be a part of the Bend community, and I look forward to getting to know you as a person first and foremost before giving you or your loved one a fantastic smile.