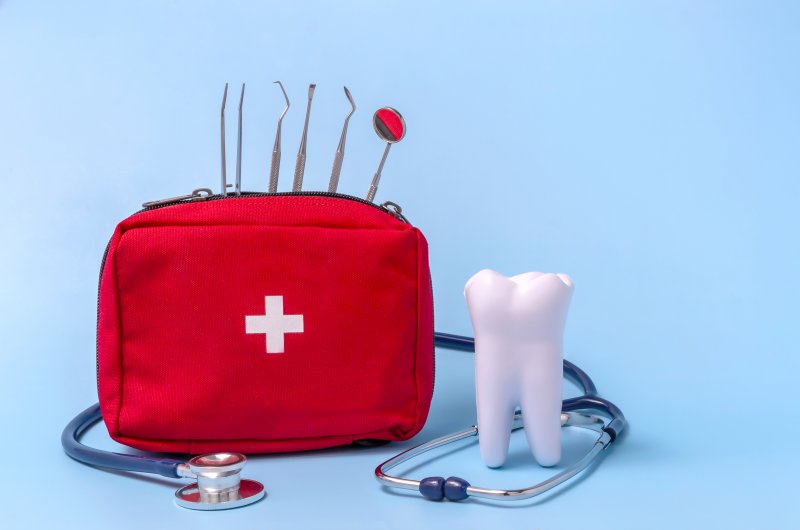 Whether you have braces or clear aligners, you may think orthodontics doesn't involve urgent care. Rather, smile-straightening only needs you to keep your teeth clean during treatment. However, did you know orthodontic emergencies are possible? While rare, they can happen when your appliance suffers damage or triggers a health issue. You'll thus want to prevent them as best you can. Luckily, your Oregon orthodontist can help you do that. Read on to learn four tips for preventing an orthodontic emergency.
Avoid Risky Foods
Being made of metal, traditional braces often look fairly sturdy. The truth, though, is that they can suffer damage if you aren't careful.
Given this vulnerability, you should avoid chewy, sticky, and hard foods while wearing braces. Hard items, for instance, can break the brackets attached to your teeth. On the other hand, chewy and sticky products can bend your appliance's wires out of shape. The latter issue can then lead to parts of your braces poking into your cheek or lip.
Some examples of these problem foods include chips, popcorn, candy (especially taffy and jawbreakers), and ice.
Be Careful When Playing Sports
Sports-related injuries to the mouth and jaw are common. These accidents can cause tooth chips, fractures, and knocked-out teeth. As you might expect, one such injury could also ruin your teeth-straightening device.
In light of this reality, try to wear a mouthguard when playing rough sports. Doing so will protect your mouth and appliance from harmful forces that could disrupt your future alignment.
Don't Ignore Pain or Discomfort
It's normal for braces and aligners to cause discomfort, especially when you start with them. Even so, you shouldn't ignore this pain entirely; it could sometimes point to a serious problem.
If you experience severe soreness that doesn't subside after 3-5 days, make an appointment with your orthodontist. They can resolve your situation before it develops into a full-blown emergency. In the meantime, you can reduce this symptom by gargling salt water and taking over-the-counter pain relievers.
Practice Good Oral Hygiene
Besides helping your teeth and gums stay healthy, oral care keeps your braces in good condition. As such, remember to brush your teeth twice daily, floss once daily, and rinse with mouthwash as needed. These habits will remove food particles and plaque wedged in your braces, thus reducing the chance of a treatment-delaying infection.
Orthodontic emergencies risk your oral health and lower your odds of getting the straight smile you want. Therefore, follow the tips above so your braces or aligners stay safe and functional.
About the Practice
Struble Orthodontics is based in both Bend and Redmond, OR. As led by orthodontist Dr. Blair Struble, the practice corrects crooked smiles for patients of all ages. Its staff thus offers many tooth alignment treatments, including traditional braces, Invisalign aligners, Herbst appliances, and Forsus devices. When necessary, they can also perform emergency orthodontic services. For more information or to book an appointment, you can reach them at their website or by phone at either (541)-848-6642 or (541)-527-4325.