August 28th, 2018
The decision to improve your smile is hard for many of us. How will braces feel on my teeth? How long will I have them? Is it worth it? All might be questions you ask yourself--especially if you are an adult who's lived with smile-insecurity or uncomfortable dental challenges for some time. However, the good news is that braces are no longer the only option! Invisalign® is the most advanced, clear aligner on the market, and with Invisalign® you will be able to cut down on the time of your treatment, the inconvenience of braces, and get the beautiful smile you've always wanted.
Here are a few ways to tell if Invisalign® will be right for you: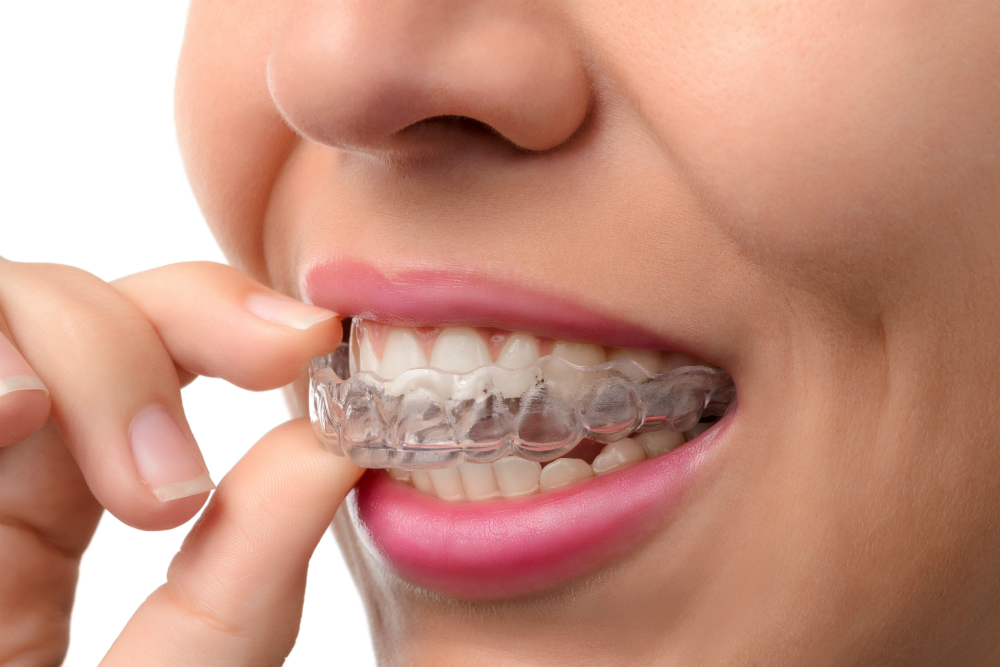 Time constraints
Is one of the significant barrier keeping you from talking with your orthodontist the time needed for treatment? Well, we have good news for you. The time required for treatment with Invisalign® versus braces may be much shorter. Of course, talk with your orthodontist to get a full assessment, but the quicker treatment associated with Invisalign® is a primary reason many of our patients (especially adults) choose Invisalign® over braces.
Visibility
If you work in a public-facing job or don't feel super comfortable with the idea of how braces will look, Invisalign® could be the perfect solution for you! The clear aligners are virtually invisible, making this treatment option for straighter teeth a no-brainer if visibility is one of your concerns.
Comfort
With aligners made from SmartTrack material, you're bound to be pleased with the flexibility and fit. Plus, you'll have the ability to remove your aligners as needed to brush and floss your teeth, as well as eat your favorite foods.
Convenience
One of the biggest reasons patients feel hesitant to take steps to improve their smile is the inconvenience that comes along with braces. Invisalign® is a convenient and simple option that allows you to visit your orthodontist less during treatment but still get beautiful results. Plus, since you can remove the aligners when needed, and continue to live your life while your treatment is taking place, the Invisalign® option is perfect for working adults, parents with busy schedules, and young adults with lots of time constraints.
Bottom line, if any of the barriers above is keeping you from getting the smile you've always wanted, now's the time to break through that barrier and try Invisalign®!
In need of an orthodontic consultation? Come in and visit us at Struble Orthodontics. We'd love to see you and answer any questions you might have about your teeth!