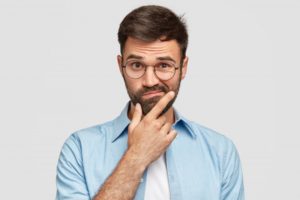 When it comes to getting a straighter smile and a healthier bite, nothing is quite as effective or reliable as traditional braces. If you're pursuing this treatment, it's likely you're already wondering how long you'll need to wear them. Since everyone's orthodontic journey will look slightly different, there isn't a one-size-fits-all answer. Generally speaking, treatment can take between one and three years. Wondering what factors influence treatment length and what you can expect for your specific case? Read on to learn more about how long it takes braces to straighten teeth in Bend.
Factors That Affect How Long You'll Need Braces
While there are plenty of unique variables that will need to be taken into consideration, there are three main factors that will influence the length of your treatment:
The severity of your orthodontic problems. Naturally, fixing small misalignment issues will take less time than addressing larger, more complex problems.
Your age. Patients of all ages can choose to get metal braces. However, since the jaws and teeth are still growing in children and teens, treatment is typically shorter than for adults.
Your habits. How well you care for your oral health and protect your braces will influence the timeline of your treatment as well.
How Long Will You Need to Wear Braces?
Unfortunately, it's practically impossible to guess how long you'll need to wear braces for your specific case without an orthodontic consultation. During this quick and easy first appointment, your Bend orthodontist will discuss your smile goals with you and evaluate your teeth, jaws, and other oral structures. After gathering all this information and factoring in the variables above, they'll be able to give you a personalized estimated treatment timeline for how long you can expect it will take to achieve your desired results.
Tips for Avoiding Unnecessary Delays
Moving your teeth too quickly could cause them to break, so there is very little you can do to speed up your treatment. However, there are plenty of things to keep in mind that will help you avoid any unnecessary delays and keep your treatment on track, such as:
Attend all your checkups. If you regularly skip or postpone your orthodontic checkups, your orthodontist will not be able to adjust your braces at the proper time, slowing down your treatment.
Care for your braces well. Ensuring the safety of your braces by being careful with what you eat, wearing a mouthguard for sports or bruxism, and taking other simple precautions will keep your braces in good condition and help you avoid orthodontic emergencies.
Practice great oral hygiene. Even though brushing and flossing effectively will be more of a challenge with metal braces, it's essential. Developing issues like cavities or gum disease can slow down your treatment, or even require taking your braces off to have the problem treated and losing some of your progress.
At first, the treatment length for braces might seem like a very long time. However, the end results of a beautiful smile, healthier bite, and improved oral health are all worth the wait! Visit your orthodontist today for a personalized estimate of how long you'll need to wear braces.
About the Practice
At Struble Orthodontics, Dr. Blair Struble and her experienced team are dedicated to helping the families of Bend, OR and the surrounding communities achieve happy and healthy smiles. Dr. Struble is a board-certified Diplomate of the American Board of Orthodontics, and is an active member in many other prestigious organizations, including the Oregon Dental Association and the American Association of Orthodontists. She'll be with you every step of the way on your journey towards a straighter smile to ensure it goes as smoothly and quickly as possible. To learn how long you may need to wear braces, schedule a consultation online or call (541) 848-6642.