July 13th, 2013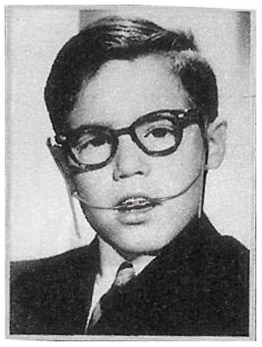 At Struble Orthodontics, we pride ourselves on using the latest technology and the best techniques available. Did you know that the practice of orthodontics dates to the time of Aristotle and Hippocrates? The first documented methods for straightening teeth emerged between 400 and 300 BC. Around the same time period, archaeologists have discovered mummified remains in Italy with metal bands and gold wire wrapped around the teeth, along with documentation on the wire's use as a dental device.
It wasn't until the eighteenth century that the father of modern dentistry, Frenchman Pierre Fauchard, published a book that described various methods for straightening teeth. He used a device called a "blandeau" to widen the upper palate.
Orthodontics emerged as a dental specialty during the early nineteenth century. The first wire crib used in 1819 marked the beginning of modern orthodontics. Materials used during this time period included gold, silver, platinum, steel, gum rubber, vulcanize, ivory, zinc, copper, brass, and occasionally even wood. Can you imagine getting splinters from your braces? Ouch. Are you wearing braces now? See our Life with Braces page for tips and suggestions on treating your appliance right!
In the 1900s, Edward Angle developed the first classification system for malocclusion (misaligned teeth) that is still in use today. He also founded the American Society of Orthodontists in 1901, a society which Dr. Blair Struble belongs to. And about 50 years ago, gold was universally abandoned in favor of stainless steel. Bye bye grills!
Orthodontic treatment has come a long way since the days of Aristotle, and it is one of the fastest evolving and exciting areas of dentistry. It continues to improve each year to make your orthodontic experience as effective, efficient, and comfortable as possible.