April 13th, 2016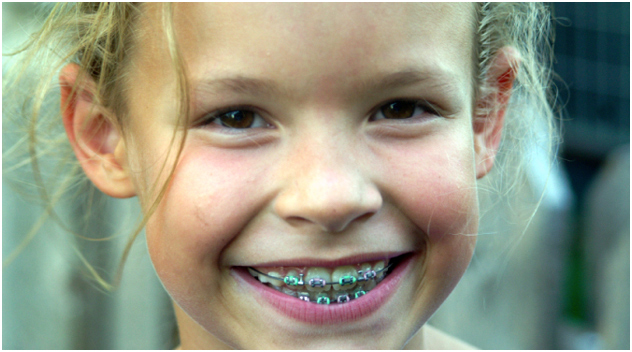 Feeling anxious about getting braces? You may have heard rumors and horror stories about pain experienced from braces. We're here to set those straight! While we can't promise that your treatment will be free from discomfort, what we can tell you is that it's completely manageable. Here's what you can expect throughout the process:
Soreness caused from braces and appliances
When you first get your braces, you may notice that your teeth and mouth feel a little tender or sore. This is perfectly normal and we promise your mouth will not be sore forever! To relieve the pain, we recommend dissolving one teaspoon of salt in eight ounces of lukewarm water. Swish and gargle this solution in your mouth for just a couple of minutes (do not swallow the saltwater).
There should be minimal pain when braces are applied to the teeth. It may take you longer to eat meals the day you have them applied to your teeth, as you'll need to adjust to chewing. It's best to stick with softer foods for the first few days, such as yogurt, soup, and macaroni and cheese.
What if the pain doesn't go away?
If the pain is more severe and does not go away after rinsing, you can also try taking a pain reliever. Over-the-counter medications, such as acetaminophen and ibuprofen are good options for relieving mouth soreness and headaches associated with getting used to braces.  It is also not uncommon for your lips, cheeks, and tongue to become irritated for one to two weeks as they toughen and become used to the braces. We will provide you with plenty of wax that you can put over the braces to lessen the tenderness. If you need some wax, please let us know.
Orthodontic Appointments
You may feel the same discomfort for a few days after orthodontist appointments. Braces work by slowly moving your teeth into proper alignment. Adjustments to the braces are needed so they continue to properly move the teeth. The orthodontist will periodically need to adjust the archwires and change the elastic ligatures.
It's normal to feel anxious about braces. Most people find the discomfort associated with braces to be inconvenient, but manageable. Everyone on Team Struble is happy to offer any tools and suggestions you need for easing any pain or discomfort in the days following having braces installed or adjusted.