January 13th, 2017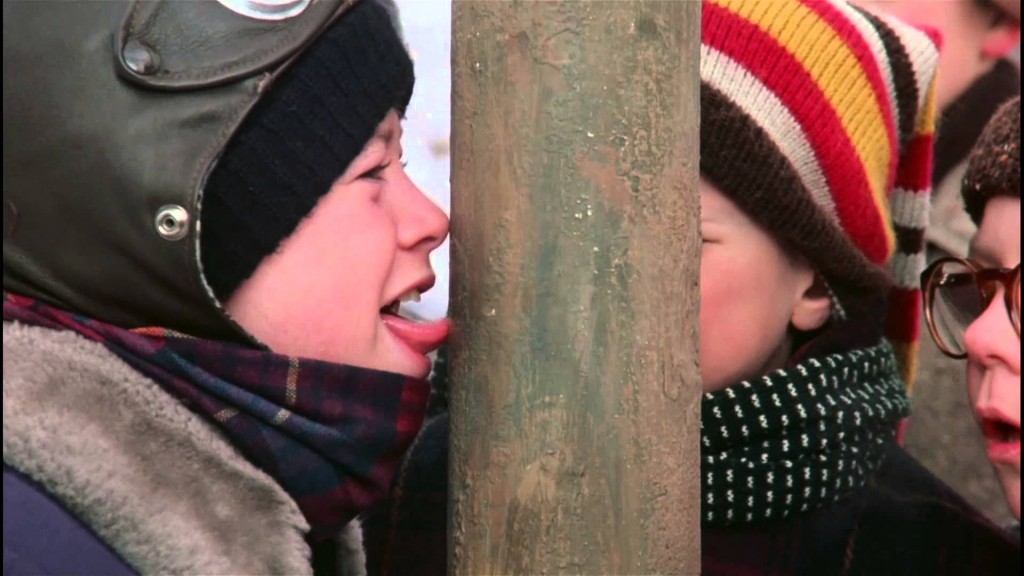 It's the classic scene in "A Christmas Story": poor Flick gets triple-dog-dared to stick his tongue to a frozen pole, it gets stuck, and the fire department has to come rescue him in front of all his friends. As he found out the hard way, the phenomenon really does happen!
Why does your tongue get stuck to a frozen pole? Given the chilly weather in Central Oregon, this is a question that inevitably comes up. And while we can save ourselves the embarrassment and take a lesson from Flick to satisfy our own curiosities (seriously--don't try this at home!), it's still fascinating to look into the science behind why your tongue gets stuck on freezing objects.
How your tongue stays warm
Your tongue is covered with moisture, which begins to freeze when its temperature drops below 32°F. Your body counteracts this freezing by pumping warm blood to your tongue, which warms the moisture through conduction. Heat energy from the blood excites the atoms in your tongue. This makes them absorb energy and vibrate, causing their temperatures increase, passing the energy up the line until it eventually warms the surface moisture.
Thermal conductivity of metal
Metal is a much better conductor than your tongue (up to 400 times more powerful). The atoms in solid metals are packed tightly and transfer thermal energy more readily than your tongue is able to, so it takes heat faster than your body can replenish it. Metal also has free electrons that boost conductivity by moving from atom to atom and absorbing heat energy in the frozen pole, stirring up other atoms.
Putting two and two together
As your tongue touches the flagpole, the moisture on your tongue is robbed of heat. The temperature of the moisture drops. Water freezes inside tiny pores and surface irregularities on your tongue and the pole. You're stuck!
So how do you break free?
Don't try to pull your tongue off unless you want a piece of it to be left on the pole (yikes). Call for help or have a friend pour warm water on the area where the tongue meets the pole, and the tongue should come free. Even if you do break free, you can still get some tongue damage. Best to keep away from frozen metal poles!