February 9th, 2021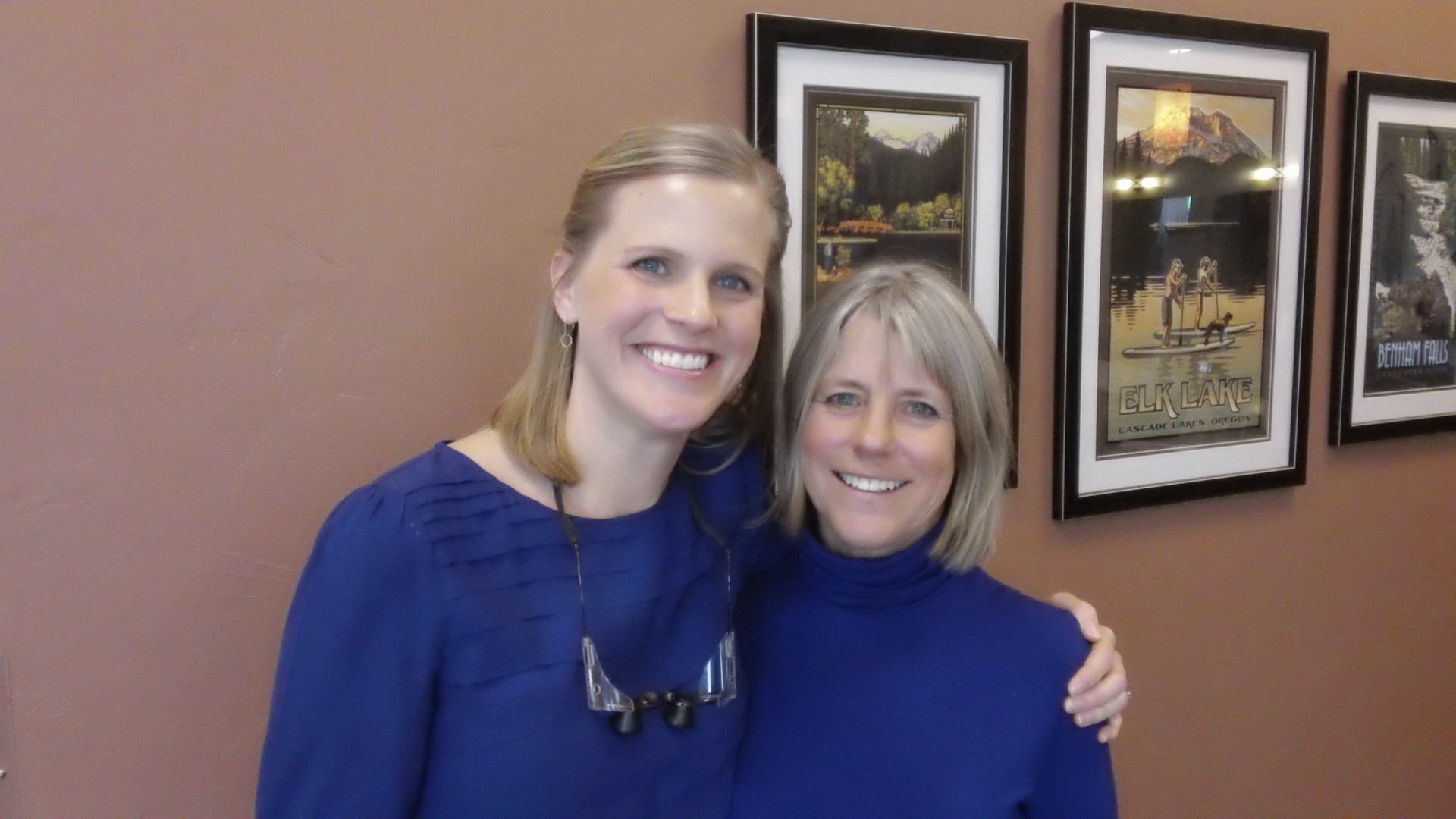 One of our fabulous adult patients celebrating her new smile with Dr. Struble! This picture was taken before COVID otherwise they would be wearing masks :)
Did you know that the American Association of Orthodontics estimates that around 24% of adults seek orthodontic treatment?
So if you are wondering if orthodontic treatment is for you, know that you are not alone!
At Struble Orthodontics we feel that every patient deserves the best possible care throughout the orthodontic process and that you deserve to walk away feeling thrilled about your smile.
Now's the time to start the treatment you've been putting off. Whether it's that you've always been self-conscious of your smile, or that you've been advised to correct your bite or alignment, here are five reasons plus one bonus reason to start the process in 2021!
Breathing or Swallowing - did you know that your snoring, or breathing challenges at night or during the day may be due to the alignment of your teeth? Orthodontic treatment can help correct your breathing habits for better long-term sleep and health!
Self-image - it goes without saying that how you feel about your smile, and the placement of your teeth makes a huge difference in how you feel about your overall appearance. Have you spent years covering your mouth when you smile or avoiding a full toothy smile in photos? Now's the time to claim the smile you have always wanted!
Overcrowding - Many adults suffer from overcrowding. This creates an ideal situation for plaque buildup, and tooth decay due to the inability to reach all of the crowded spaces between teeth, which can lead to long-term dental issues. Orthodontic treatment can fix overcrowding for good!
Over or underbite - Orthodontic treatment will correct an over or underbite. Causing a misalignment of the jaw, an overbite or underbite can lead to long-term and chronic issues in a variety of ways. Misalignment can lead to grinding teeth, clenching, and eating challenges, among others.
Speech, Chewing, and Biting - You may have never known that this is an issue for you, but your speech chewing and biting may be challenged by the placement of your teeth and the alignment of your jaw. For long-term overall health, don't put off the orthodontic treatment you need to correct these issues, so you can live a happy life full of smiles.
Bonus! It's 2021 -  Since we are all wearing masks in public now, no one will even know your mouth is under construction. If you've been hesitant to start orthodontic treatment because you're worried about the appearance, now is the time to fix that smile.
At Struble Orthodontics, we make the process simple, transparent, and caring. Here's what you can expect when working with the Struble team:
Introductory Consultation:
We feel that every great smile starts with a consultation. This is where you'll share your medical history, concerns, and desires for the outcome.
Scheduled Appointments:
Our team is organized and prompt. They will get you on our schedule immediately after an initial consultation.
Dental Support:
It's critical that you still visit a dentist while you are receiving orthodontic care with our team. We'll support you if you need a referral, or have any questions about your dental care needs while you are our patient at Struble Orthodontics.
Still unsure? Hear what some of our adult patients have to say about their experience with the Struble team.
"At 75 years of age, I never thought I could have a nice smile again. My teeth had shifted so much something had to be done. At Struble Orthodontics I found the answer. Everyone was very pleasant and professional. They explained the whole process very clearly. It has been an excellent experience with great results." - Judy
"I recommend Dr. Struble without any hesitation. Her expertise coupled with a wonderful 'bedside' manner immediately put me at ease. She is thorough and demonstrates a level of attention to detail you wish for in an orthodontist. The staff is friendly, competent, and professional. I appreciate the ease of making appointments and love the environment of the office." — Anonymous
"As a dentist, I highly recommend Struble Orthodontics not only for my patients but for my family members too. Dr. Struble's superb training in orthodontics is reflected in her outstanding care. Her kindness and caring are evident for all her patients. For so many reasons, Struble Orthodontics is an excellent choice for your orthodontic treatment!" — Dr. Jill Schroeder, dentist