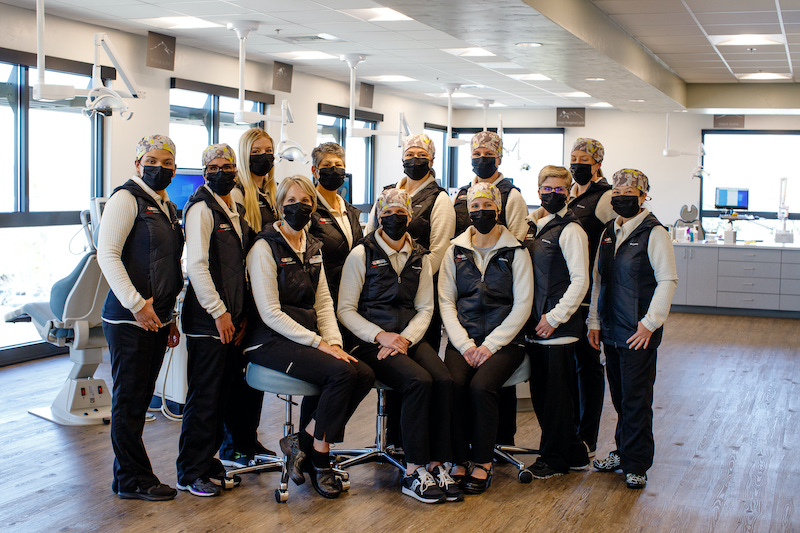 The Struble Orthodontist team has been serving the Bend and Central Oregon communities since 2011. Founded by Dr. Blair Struble, the practice got its start when Blair returned to Central Oregon, where she was born and raised with her husband, post-dental school so that she could set up shop and provide orthodontic care with a family-friendly, and service-oriented approach.
Over the past 10 years, the Struble office has grown in size, credibility, and reputation in the greater Bend community. Recently, the practice and its staff won the Source Weekly 2021 Best of the Nest Award for their diligence and commitment to children's orthodontic care.
Since this year marks the 10 year anniversary of Struble Orthodontics opening their doors, join us as we take a moment to reflect and dive a little deeper with a few team members.
Here's a quick question and answer session with both Rhonda Holland, Treatment Coordinator and Andrea Storton, Financial Coordinator about their roles with Struble Orthodontics and what makes the practice so special.
Q & A with Rhonda

Tell us a little bit about your role as treatment coordinator at Struble Orthodontics:
I have the pleasure of meeting our new patients on their first visit to Struble Orthodontics! It is a joy to welcome new patients into our practice and I love being hands-on with our amazing Doctors.
I help patients with education about what to expect with orthodontic treatment. I also coordinate care with other providers to make sure the entry process into orthodontic treatment can be as smooth as possible!
You just celebrated 8 years with the Struble team. What makes your teamwork so well together?
We have a team that truly appreciates and enjoys each other! Our team is fun, kind, energetic and really does enjoy what they do, caring for our patients! We are highly trained and work very well together to deliver an incredible experience for our patients.
What brings you the most joy in working with patients?
I love hearing their stories, seeing their excitement, understanding their apprehension and watching their smile transformation and confidence grow during orthodontic treatment. My favorite part is the relationships I am able to make through my work here at Struble Orthodontics.
What do you think sets the Struble Orthodontics practice apart from others in Central Oregon?
Our team. . . . . without a doubt! Our Doctors and our entire team make the patients and their experience a priority throughout the entire treatment. I feel so confident knowing that I can promise a wonderful experience with a beautiful smile at the end of the road to all the patients who come into our office!
What do you like to do in your free time?
I am a family girl, so anytime with my family, I am grateful. I love our beautiful scenic Central Oregon, so I try to be outside anytime I can, otherwise I may be reading or loving on my grandson and twin baby granddaughters! My husband, sons, and daughter-in-law are pretty special too!
Q & A with Andrea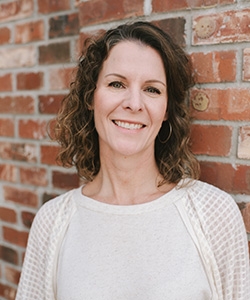 Tell us a little bit about your role as financial coordinator at Struble Orthodontics:
I think that the investment in your smile (or your child's smile) is worth every penny. It is a big investment of time and money but the end result and lifetime benefit will outweigh the monthly payments and bottles of Tylenol. I want everyone to know the joy of a beautiful smile and I work hard to coordinate insurance billing, payment plans, and Health Savings opportunities for families so they can make it a reality. I am always happy to be creative and flexible to help people realize this goal or need.
You just celebrated 7 years with the Struble team. What makes your teamwork so well together?
We are truly a family. If you have a question or need help, you just ask and someone has the answer and they are happy to share. We treat our patients like they are family and are sad to see them "graduate" from our practice. But mostly it's the smiles. We love making beautiful smiles!

What brings you the most joy in working at Struble Orthodontics?
Did I already say we are a family? Because these ladies are my sisters (literally one is my sister). I have known these ladies for 15+ years and we are amazing together. We work hard and we enjoy each other's company. Each one of us has a hand in making these amazing smiles and it just fills you with so much pride and accomplishment when you see that final braces-free smile.
What do you think sets the practice apart from others in Central Oregon?
Our Team. We are lead by the most passionate and uncompromising doctors. It takes each one of us to make this ship sail and we take joy in expressing our appreciation for one another. As a team, we are constantly striving to do better by refining our treatments and utilizing new technology and products to make the best experience for our patients. And we love what we do.
What do you like to do in your free time?
I love the outdoors. I am either hiking, running, or cycling any chance I can get. I have a wonderful husband and children and I am just soaking up all the time I get with them.
Learn more about the full Struble team by visiting our Team page on the website.