The team at Struble Orthodontics is thrilled to announce that they have a new, bigger, and better office space in Bend, Oregon. Check out the tour and photos.
Struble Orthodontics is a family-friendly, and service-oriented team of passionate dental professionals, that pride themselves on bringing their patients a comfortable, easy, and accessible experience when it comes to their orthodontics needs.
The practice has been serving the Bend, Oregon community since 2011 when Dr. Blair Stuble founded the office and has steadily grown to be one of the most trusted orthodontic providers in the area.
That's why the whole Struble Orthodontics team is thrilled to introduce you to our new, expanded, and centrally located office in the heart of Bend -- with one of the best views in town!
"Our team is so thrilled with the new space! It allows us so much efficiency for our team and space for our patients. The one-way directional flow really helps with social distancing and our views remind us all how lucky we are to live and practice in this beautiful community!" - Dr. Struble and Dr. Crosta
Let's take a look at the new and improved office of Dr. Blair Struble, Dr. Erica Crosta, and their team.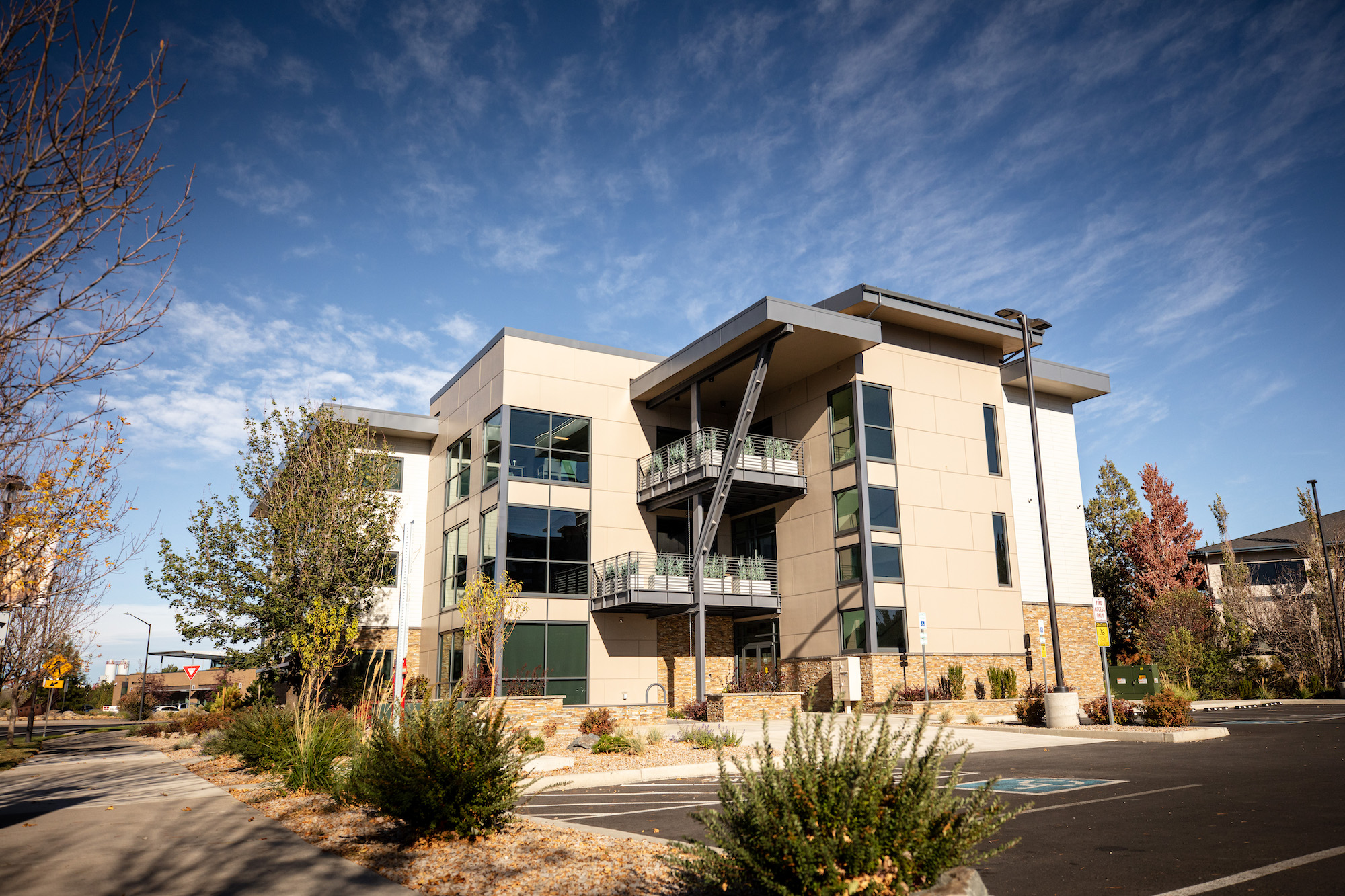 A look from the outside of 400 SW Bond Street, Suite 300, the new office of Struble Orthodontics.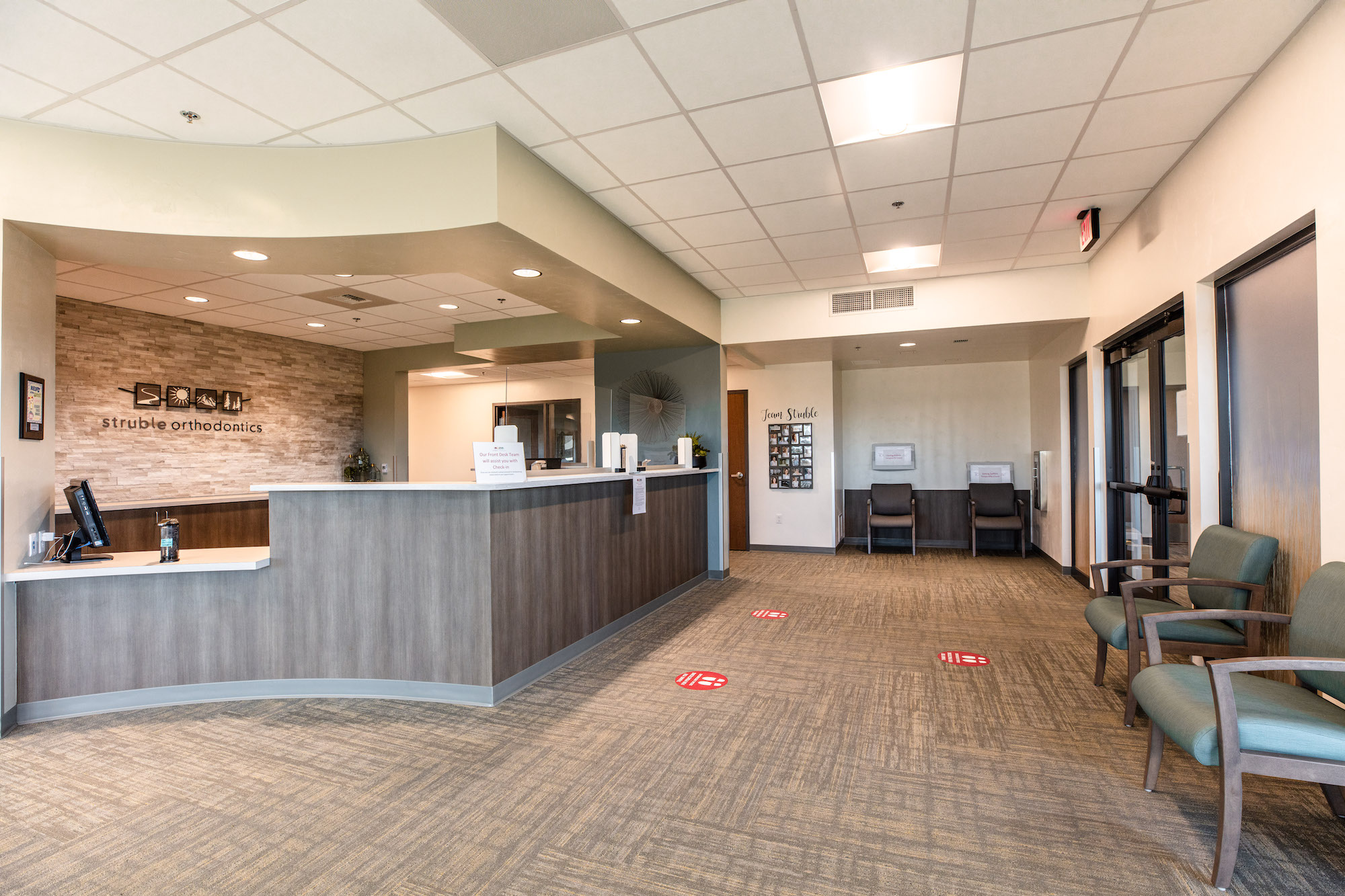 The new front office at Struble Orthodontics. We look forward to seeing you!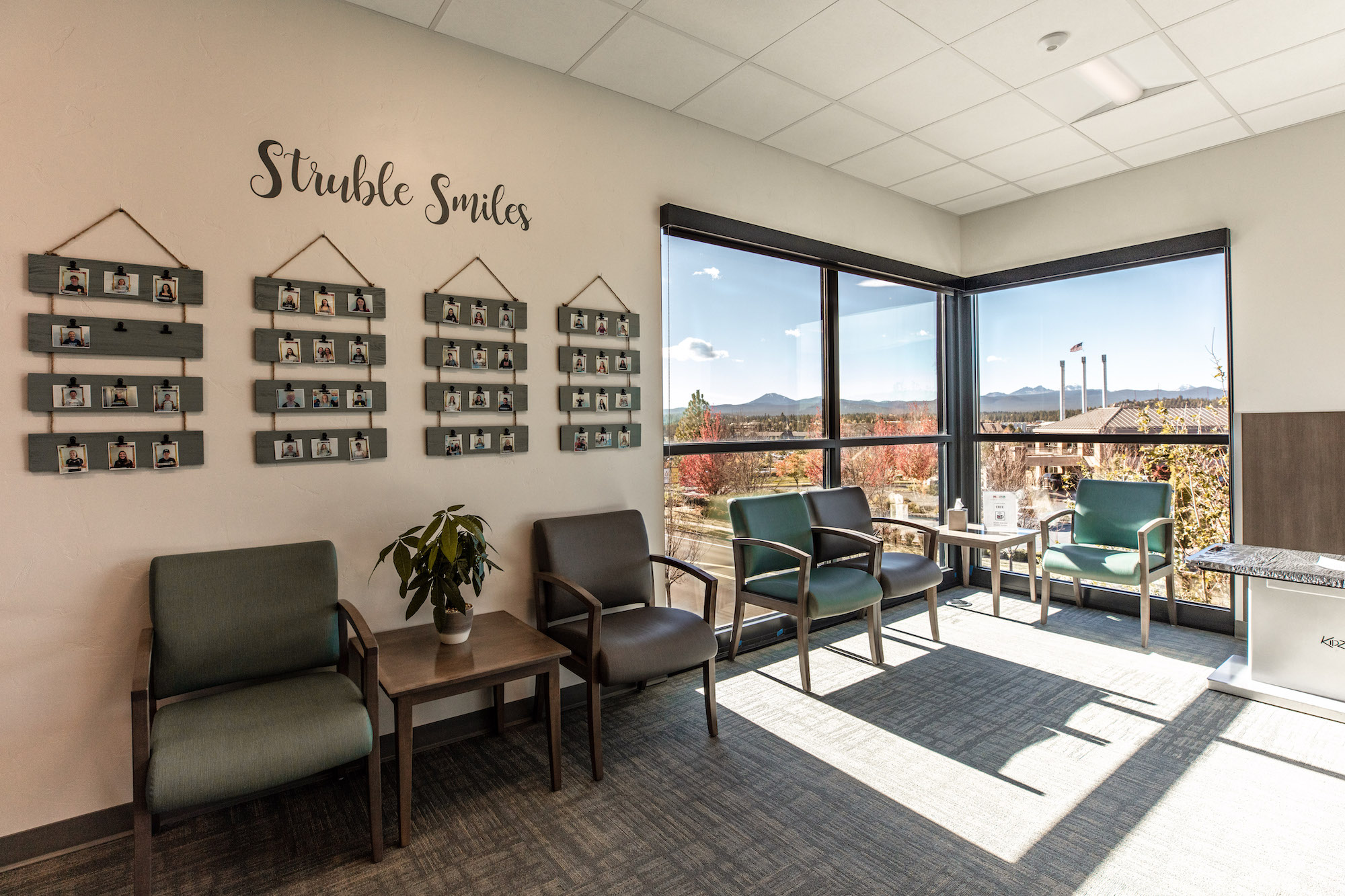 Happy Struble patients, and a great view!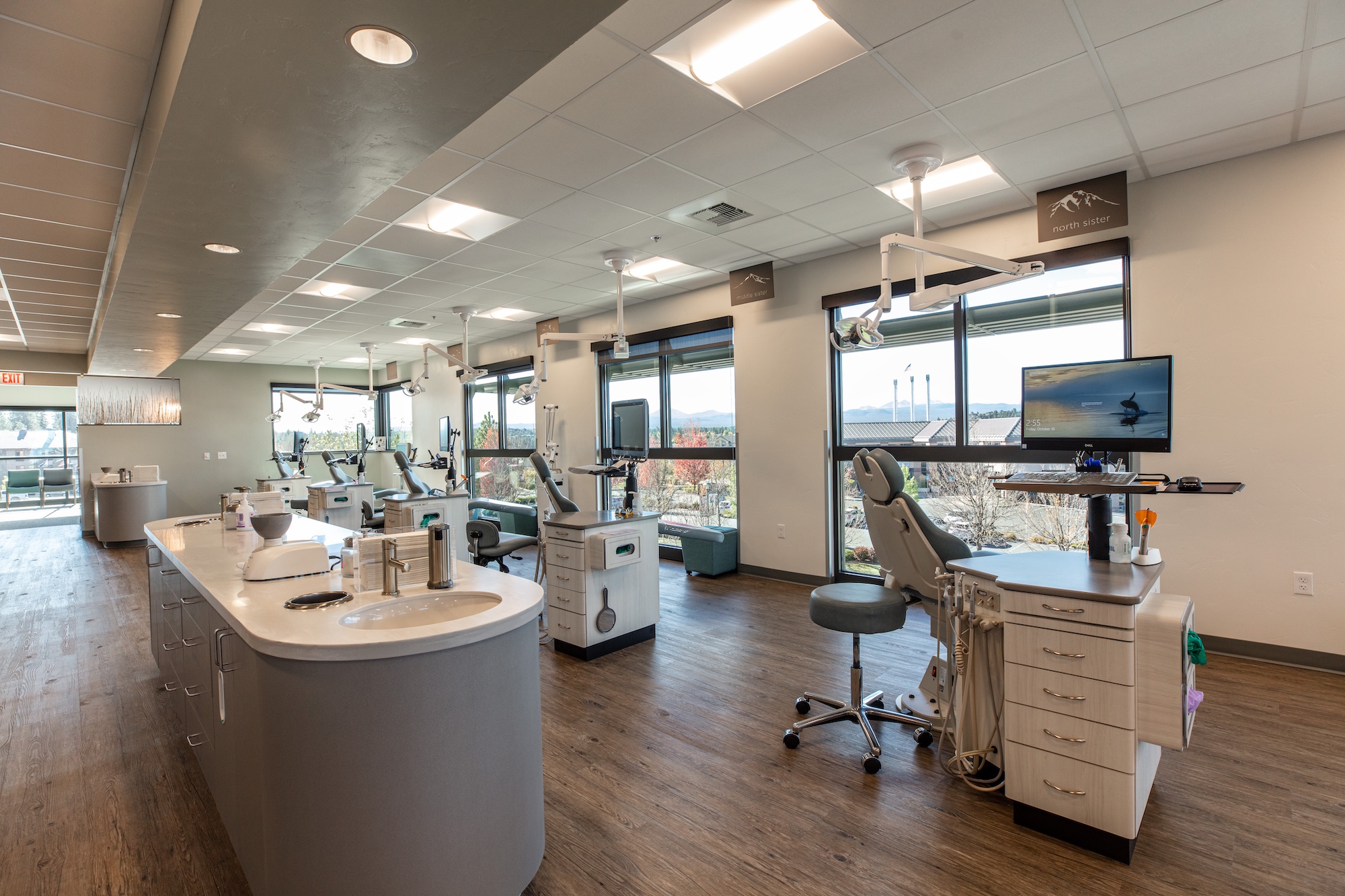 "I love the new space! It is so open and bright with so much more space! The view of the mountains out the windows is beautiful and the nice spacious patient area feels so safe and inviting! - Cindy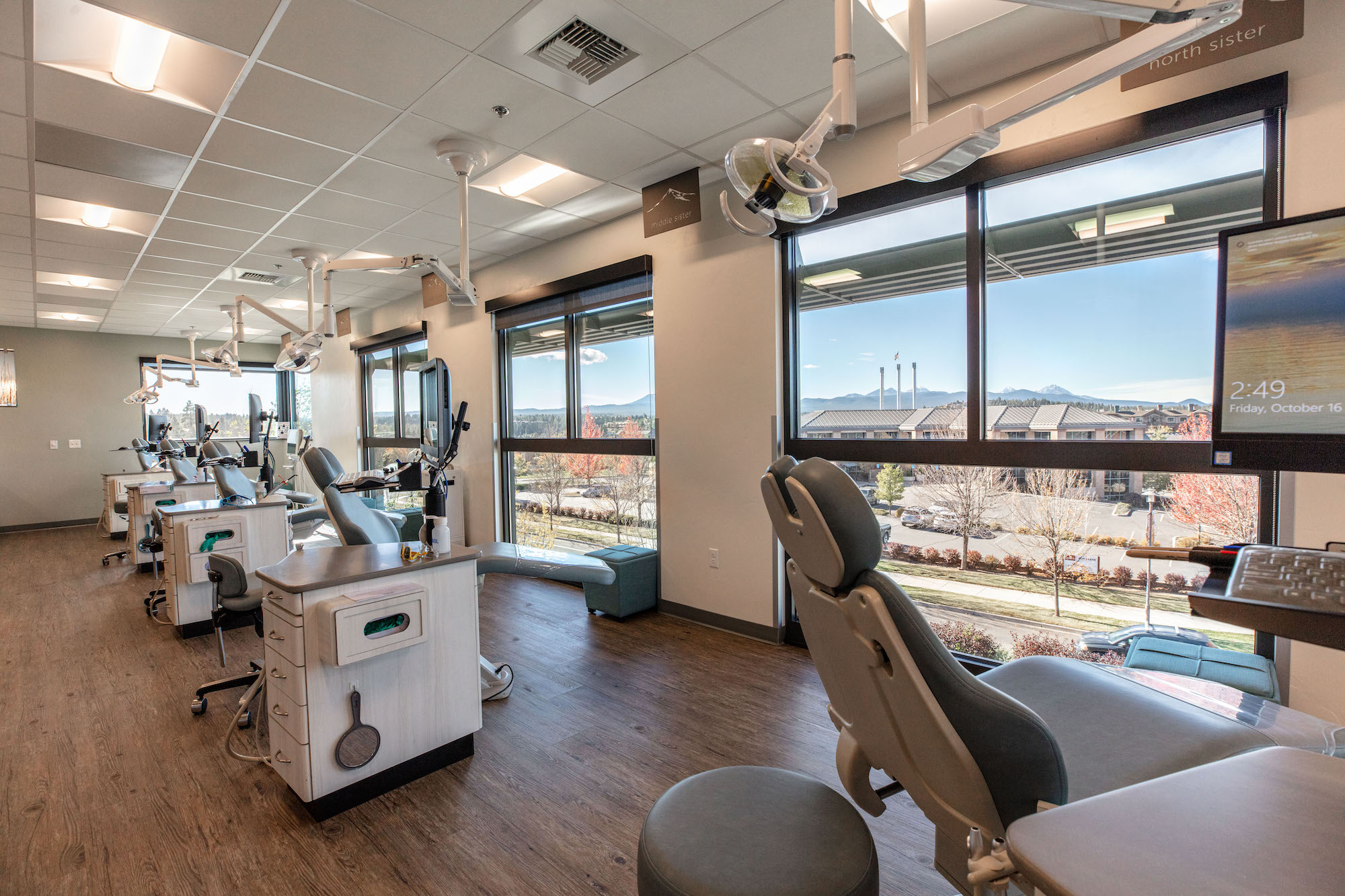 "I love the sleek, clean new look! Very crisp and modern!" - Jen (Patient mom)
The new Struble office is located at, 400 SW Bond Street, Suite 300, Bend, OR 97702. We look forward to seeing you at your next appointment!