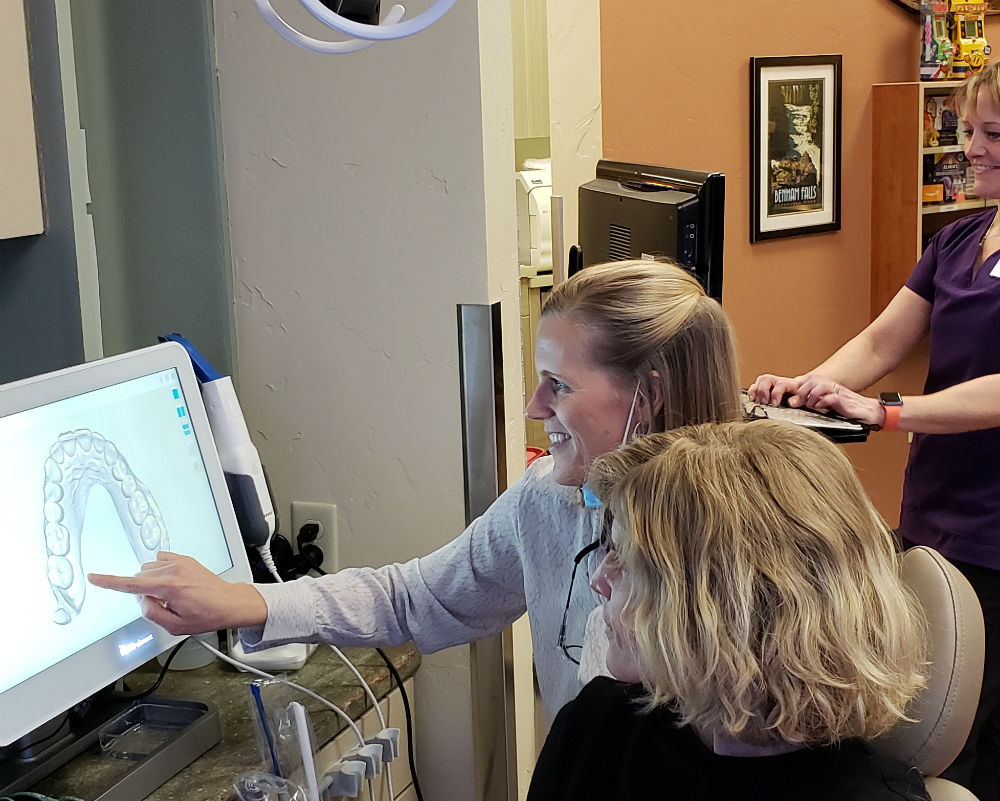 Guess what, Struble patients! We've got some fancy new technology in the office that we know you will just love. You know that uncomfortable feeling of having to sink your teeth into a cold, gooey dental impression tray and hold still? Those days of awkward fitting, strong- smelling dental impressions are over. Why? Because we have 3 brand-new iTero ® Element Scanners in our offices. Check out this video to see exactly how they work.
A no-goop solution for more accurate impressions with 3D scanning of your teeth
Your comfort is one of our top priorities at Struble. Have a top-notch fitting experience for retainers and Invisalign® aligners with this new technology. No one will miss the old way of doing impressions with putty-based materials that were awkward fitting and messy to clean up. There are clear benefits for switching from manual impression trays to digital scans.
Comfortable
Goo, be gone! We know how awkward those old-school impressions trays were and we are proud to eliminate that hassle to provide the best possible experience for our patients. We know you're going to love it as much as we do.
Fast
Get in and out of the office in a flash because now you can see 3D scans of your mouth on screen immediately and review with your orthodontist. In some cases we can even provide an immediately treatment simulation to view your future smile transformation digitally! Get going on your Invisalign® plan without having to wait for clunky impression to set. It's not too good to be true!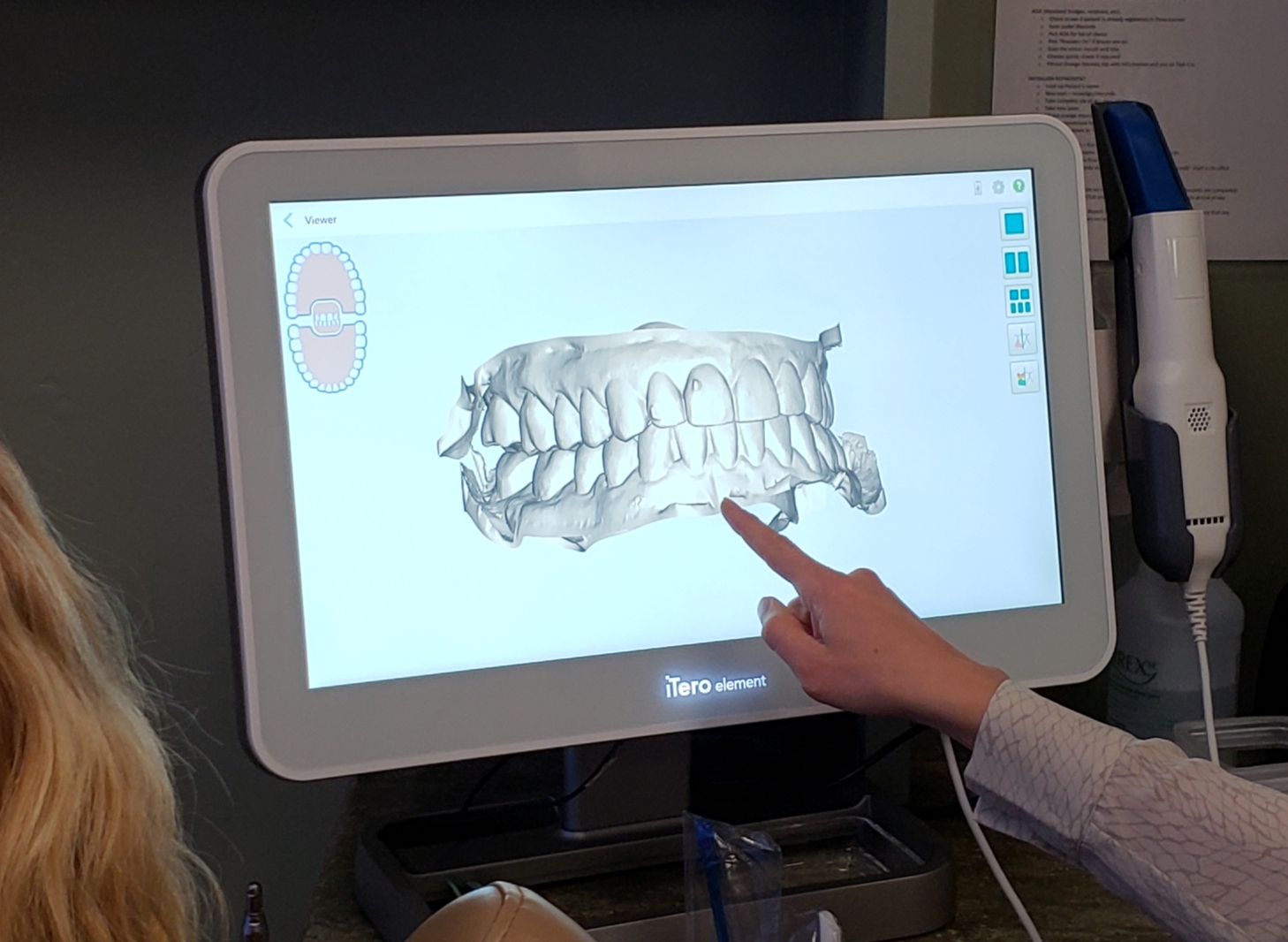 Accurate
Our 3D scanners (we have three!) means no need to retake messy impressions or hassle with the aftermath of putty ever again. Hooray! This 3D model of your mouth can be used over and over again for fitting purposes.
How long does the scan take?
Our Struble patients can take advantage of this highly accurate and efficient 3D method of scanning right now. Our highly trained team can complete your scan in only 3 to 4 minutes! No hassle or messy cleanup of putty residue. Everyone wins! We are proud to continually provide Central Oregon with this exceptional digital scanning technology. Come check it out at your next appointment with us.