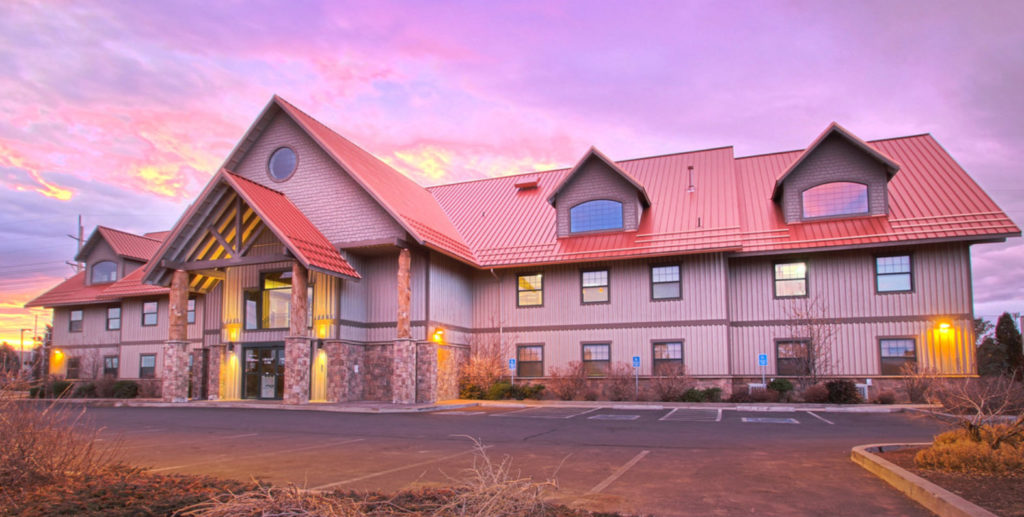 Struble Orthodontics is thrilled to announce the opening of a second Central Oregon location to better serve our patients commuting from Redmond, Terrebonne, Prineville, Sisters, Madras and beyond.
We're offering everything our Bend location has including top-quality full-service specialty orthodontic care for children and adults.  As a bonus there will also be pediatric dental care available onsite from the experienced and talented team at Deschutes Pediatric Dentistry!  We offer an individualized, compassionate, comprehensive orthodontic experience and are bringing our services to Redmond to offer more options, better access, and to make your trips to see us both convenient and enjoyable.
Why we've expanded
You asked. . . . and we listened!  Many of our patients have been traveling long distances to see us. . . . we appreciate that sacrifice and we want to serve you better!
Part of the vision behind expanding to Redmond is to make orthodontic care more accessible to those living outside of the immediate Bend area.  This is why we chose a highly accessible location off Highway 97 and Airport Way in the Coppertop building in Redmond. As the population growth of Central Oregon continues to grow, we hope to be the primary point of service for new and existing patients seeking outstanding orthodontic care through the expansion of our staff and services. A second location allows us to better serve our existing patients by bringing our top quality care closer to home AND we are thrilled to meet new people and new patients in Redmond and the surrounding areas!
Is our Bend location going away?
Not to worry, we are here to stay! The original Struble Orthodontics location will remain in the Old Mill District. We are simply adding a second location in Redmond to allow better access to our outstanding orthodontic care and services.
How do I book an appointment at the new location?
You are encouraged to book appointments now through our regular Bend office until we are setup in Redmond, but please come and see us when we get moved in at the start of 2019. The clinic is beautiful and we cannot wait to share the new space with our patients and friends!  Dr. Struble, Dr. Crosta and the entire team are looking forward to seeing your smiling faces soon!
Will I still get to see the same doctors and team members in Redmond?
Yes, of course! While Dr. Struble and Dr. Crosta can't be in two places at once, they will both be balancing their time between the two locations.  We are not taking time away from our Bend location but rather adding days for both doctors in Redmond. And you can certainly expect to see the same smiling faces on our team in the Redmond location.  We have several team members who live close to our new location and they are thrilled to take care of patients close to home! Dr. Struble plans to start seeing patients in Redmond the first week of January 2019!
The details again in case you missed it!
What? New Struble Orthodontics location in Redmond
When? Early January 2019 (exact date TBA)
Where? Located off Highway 97 and Airport Way in the Copper Top building.
Redmond Location Address:
Struble Orthodontics
3818 SW 21st Street, Suite 102
Redmond, OR 97756
Give us a call today to book an appointment: 541-527-4325!