It's that time of year again--the time when everywhere you go, there is likely to be a bowl of candy on the counter inviting you to take a piece or two. It's also the time of year when your kids come home with bags of sugary treats from all the Halloween parties and trick-or-treating fun surrounding the holiday. Resisting the temptation to overindulge in sweet treats can be hard, especially when they are right in front of your face asking to be eaten!  That's why we're here to help you fight the urge to put your hand in that candy jar once and for all! Here are a few simple, healthy alternatives to help you satisfy that sugar craving without feeling guilty.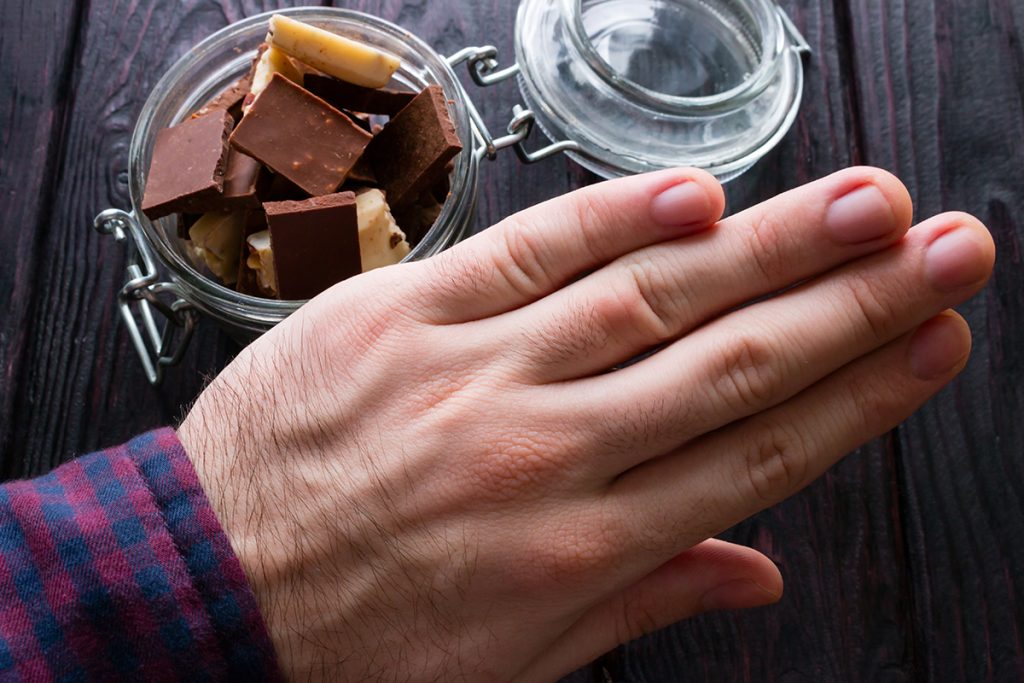 1. Frozen Fruit
If you are more inclined to go for the fruity-flavored candy, just eat the real thing instead! Frozen fruit, like grapes for instance, have the sweet flavor and crunchy texture, but are a whole lot better for you! And they are bite sized, so you can eat a few without a sugar overload!
2. Honey Sticks
Naturally sweet and easy to eat, honey sticks make for the perfect sweet-tooth fix. Honey is nature's energy source, and a great tasting one at that!
3. Natural Fruit Leather Strips
You may have these already on hand for kids lunches or a grab-n-go snack, but organic fruit leather strips can be a simple fix for a sweet craving. They also are a great item to hand out to trick or treaters instead of traditional candy.  
4. Unsweetened Greek Yogurt with Fruit
This may be what you eat for breakfast or a snack, and it's a great go to when you have the urge to grab that piece of candy in the afternoon. Add your favorite fruit or nuts to it to give it some extra flavor and texture, making it even more satisfying.
5. Chewing Gum
This is obviously not an option for people with braces, but chewing flavored gum is a great way to satisfy that sugar craving without totally indulging in another food group.
Don't let the candy cravings get the best of you! And, have a wonderfully spook-a-licious Halloween!
Need to schedule a dental appointment? Contact us here.