Believe it or not, your dentist can discover a lot about your overall health by simply looking in your mouth. It may sound a little creepy, but it's actually quite interesting how your mouth is a window to the rest of your body. Your oral health can show signs of bad habits and illness. It can be your dentist who first identifies the signs of diseases like anemia or cancer and allow you to seek out early treatment. Here are 7 things your dentist can find out about your health at your next appointment.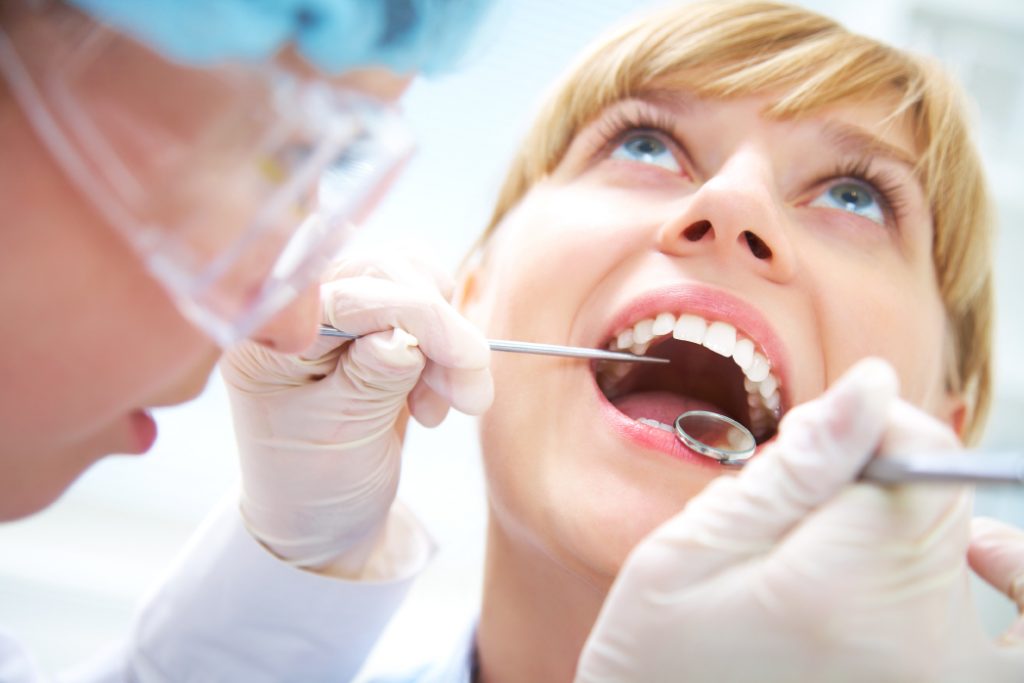 1. You are vitamin deficient
Your mouth can provide a lot of indicators alerting your dentist that you may be deficient in certain vitamins. Bleeding gums, increased infection, burning tongue syndrome, delayed healing among other conditions can all be caused due to a lack of certain vitamins.
2. You're pregnant
Surprised or not, your dentist can identify signs from your mouth indicating that you are pregnant. It will likely be the case that you already know you are pregnant, so hopefully it won't be a shock when they bring it up. Gingivitis is a big giveaway for pregnant women due to the increase in progesterone, causing bacteria to build up. In some cases, women can develop a temporary, benign pregnancy tumor on their gums/
3.You bite your nails
Your dentist won't have to look at your nails to know you engage in this bad habit! Your teeth will do the talking for you. This habit can make your front teeth uneven and crack and chip at the enamel on your teeth. Your nails and teeth will thank you by quitting your nail biting cold turkey!
4. You have oral cancer
Cancer is never a word you want to hear, but it's always good to be diagnosed sooner than later. Bleeding gums, patches of discoloration and jaw pain are all symptoms you may have oral cancer, and you should seek treatment immediately.
5. You have an eating disorder
People who are bulimic likely have a unique wear on their teeth that indicates to a dentist an eating disorder. The erosion is usually completely on the tongue side of your teeth and can lead to increased cavities over time. Acid erosion is not always a sign of an eating disorder, but if it is in fact true, your dentist can help you seek additional medical care and support.
6. If you're actually flossing and how often
Something we all try to lie and get away with, but you can't fool your dentist with this one. We all know how important flossing is, but when it comes to doing it as a part of your daily routine, the task can seem daunting. If you think you can get away with flossing right before your appointment, think again. Your red, irritated gums will give it away as soon as you go to open your mouth.
7. You love sugary drinks
If sports drinks and soda are part of your daily diet, your dentist will know. Drinks high in sugar will over time soften your teeth and can decrease the enamel, which can lead to chipped teeth. Cutting down on your intake of these sugary beverages will not only benefit your oral health, but your overall health as well.
Next time you go to the dentist, be prepared to find out more than just if you have any cavities. Your dentist has the capability to tell you a whole lot about your health, and inform you of things you should be aware of.