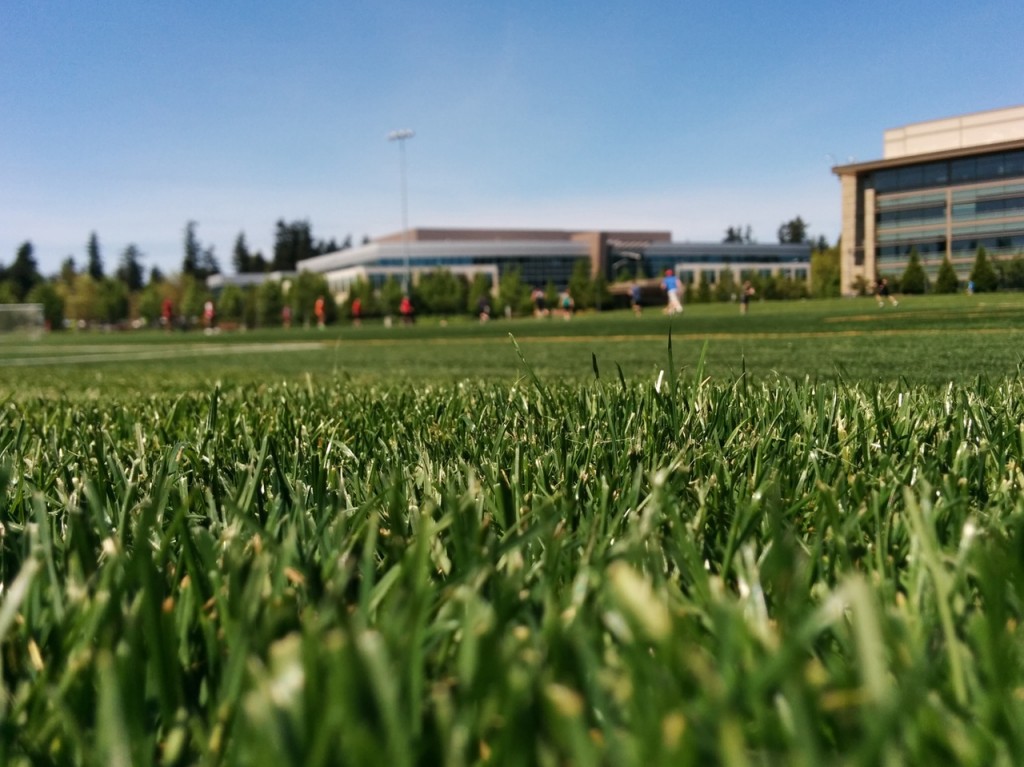 Summer is in full swing! Which means there is plenty of active fun in the sun to be had. While we definitely support joining a local football team, taking the mountain bike out for a spin, or shooting some hoops, these sports all pose risks to your dental health that you'd be better off avoiding. Fortunately, there's an easy fix: wearing a mouthguard allows you to participate in virtually any sport you wish while ensuring that your teeth are as safe from harm--and expensive dental work--as possible.
Which sports require a mouthguard?
Currently, the U.S. National Collegiate Athletic Association requires the use of mouthguards only for ice hockey, lacrosse, field hockey and football. However, the American Dental Association recommends the use of a mouth guard for 29 sports/exercise activities. These include the four activities already mentioned, plus acrobatics, basketball, boxing, discus throwing, gymnastics, handball, martial arts, racquetball, rugby, shot putting, skateboarding, skiing, skydiving, soccer, squash, surfing, volleyball, water polo, weightlifting and wrestling. Essentially, whenever there's a chance of contact with other players or hard surfaces, wearing a mouth guard makes sense.
Why wear a mouthguard?
Mouthguards can buffer damage to the teeth, cheeks, lips, tongue, brackets, and/or other fixed appliances from blows and physical contact, thereby limiting the risk of soft tissue damage. A good-fitting mouth guard may be especially important if you wear braces, have fixed anterior bridgework, or just want to protect your teeth and smile from potential trauma. Failing to wear a mouthguard can result in chipped or broken teeth, root and bone damage, and tooth loss, as well as serious injuries such as jaw fracture, cerebral hemorrhage, concussion and neck injuries in situations when the lower jaw jams into the upper jaw.
Why many people don't wear mouthguards
Lack of awareness
One of the main reasons why young athletes don't wear mouthguards is because it is not mandatory. In most cases, a child will not be the one who actually wants to wear a mouthguard, so it is often the adult's responsibility to enforce its use. Coaches and parents may fail to realize the safety value of wearing mouthguards and are unaware of the level of contact and potential for serious dental injuries involved in children's sports. Gender bias may also play a role, as some people mistakenly think that female athletes are less aggressive, less at-risk of injury and, therefore, less likely to need a mouthguard.
Comfort
Another determining factor is that many mouthguards may not fit correctly, are uncomfortable, or compromise image (the notion that it's not "cool" to wear mouth guards). The "hassle" factor in remembering to wear them, properly caring for them, and dealing with the inconvenience of impaired breathing or speech – also contributes to non-use. However, all of these issues should not be a concern when you have the right mouthguard fit to your specific needs.
Cost
Finally, although mouthguards come in various price ranges, cost may be another consideration--especially for custom-fitted mouth guards. Talk to your dentist about different options available to you. In the end, a good mouthguard will only cost a fraction of what it would be to repair a major dental issue from a sports-related accident.
Types of mouthguards
Stock
These can be purchased in sporting goods and drug stores and come pre-formed and ready to wear. Although they're the least expensive, they are also the worst fitting and least comfortable or protective. Made of rubber or polyvinyl, these pre-formed guards can be bulky, increase the tendency to gag, and make breathing and talking difficult because they require the jaw to be closed to hold them in place.
Mouth-formed
These can be either a shell liner or a boil-and-bite kind. The first type is lined with acrylic gel or rubber that molds to the teeth and sets to keep its shape. The second type, made of thermoplastic, is placed in boiling water then formed and molded to the contours of the teeth using the fingers, lips, tongue and biting pressure. Boil-and-bite mouthguards can be reheated and refitted if the fit isn't comfortable initially. These are also available online and in sporting goods stores. While they do provide a better fit than stock mouth guards, they can be bulky and do not offer the same fit and protection as a custom-fitted mouth guard.
Custom-fitted
These are more expensive than the other types of mouthguards, but they provide the greatest degree of fit, comfort, and protection because they are made from a cast to precisely fit your teeth. Your dentist makes an impression of your teeth and a dental laboratory technician – either in the dentist's office or at an off-site dental laboratory – uses the impression as a mold to create the custom-fitted mouth guard.
Still not sure if your child needs a mouthguard, or which type they should get? Want more advice on how to protect your teeth during athletic activities? Give us a call at (541) 848-6642 so that we can help you get the best protection for your particular needs.