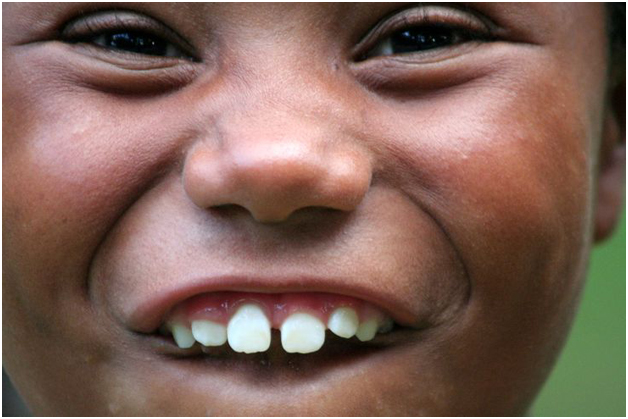 One question we often get is, Why do I need to get braces, but other people don't? You're not alone. Over four million people in the U.S. wear braces, and 25 percent of these individuals are adults. Issues that require orthodontic attention can be attributed to a number of different factors. Some of these factors are in your control, while others are hereditary. Read on for information on why many people's teeth grow in crooked and how orthodontics can help.
The growth process
Throughout your childhood, your "baby" teeth fell out one by one, to be replaced by permanent, adult teeth. Although some people's adult teeth grow in at the right angle and with the right spacing, many people's teeth don't.
Teeth may grow in crooked, overlapping, rotated, or twisted. Some people's mouths are too small, which crowds the teeth and causes them to shift into crooked positions. In other cases, a person's upper jaw and lower jaw aren't the same size, causing overbites and underbites.
The different types of disorders that result from teeth that don't grow in straight are called malocclusions. This word comes from Latin and means "bad bite." In most cases, a "bad bite" isn't anyone's fault; crooked teeth, overbites, and underbites are often inherited traits, just like having brown eyes or big feet.
What causes malocclusions?
Many different factors can contribute to the way your teeth grow in. In some cases, things like dental disease, early loss of baby or adult teeth, some types of medical problems, an accident, or a habit like prolonged thumb sucking can cause the disorders.
Some of the common reasons for crooked teeth include:
Thumb sucking
Tongue thrusting or improper use of the tongue during speaking and swallowing
Premature loss of baby teeth, which causes teeth to drift and shift
Poor breathing airway caused by enlarged adenoids or tonsils
Common hereditary factors:
Extra teeth
Large teeth
Missing teeth
Wide spaces between teeth
Small jaws
Why are malocclusions a problem?
Having crooked teeth isn't just a cosmetic issue; it can also lead to serious health problems.
Without orthodontic care, teeth can:
Interfere with proper chewing. Because chewing is the first part of eating and digestion, it's important that teeth can do the job.
Make keeping teeth clean more of a challenge, increasing the risk of tooth decay, cavities, and gum disease.
Strain the teeth, jaws, and muscles, increasing the risk of breaking a tooth.
Cause people to feel self-conscious about how they look.
Dr. Struble and the team offer several treatment options that can help correct malocclusions. Give us a call at (541) 848-6642 to schedule your complimentary consultation.