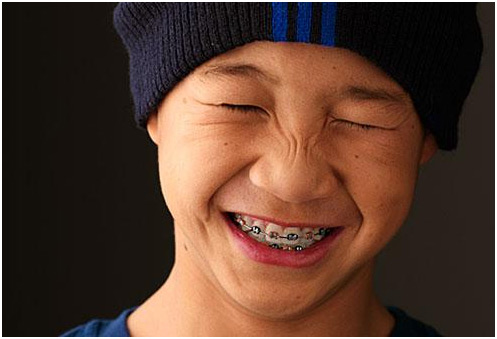 Congratulations! You're getting braces. It's an important step in the process of giving you a healthier, more beautiful smile. But just like like anything you have to work for, there are sacrifices that must be made in order to make sure the process goes smoothly.
So to make your life easier, we've put together a bucket list of things to do BEFORE you get your braces on.
1. Chew (sugarfree) gum. Blow lots of bubbles.
2. Hit the grocery and candy store. You'll want to enjoy your favorite hard and chewy foods one last time (for a while): things like carrots, beef jerky, taffy, pizza crust, bagels, popcorn, hard candy, nuts, and seeds.
3. Run your tongue along your teeth--you won't get to feel the smoothness of them for a while. In fact, when some patients get their braces off, they're so not used to feeling their teeth that they say they feel "slimy"!
4. Stock up on braces-friendly foods sooner, rather than later. If you do your research on what you can eat and find some good recipes, it will make the transition easier.
5. Buy a nice soft toothbrush and pick out a pretty one: you'll be spending a lot of time with it (about 2-5 minutes a few times a day) brushing your teeth with braces.
Getting your braces on is an exciting time. But it will also take some adjustments, including giving up some of the things you love now. It won't last forever, and in the end it will be worth it. So stick it out--we believe in you!
Have something to add? Comment and let us know!