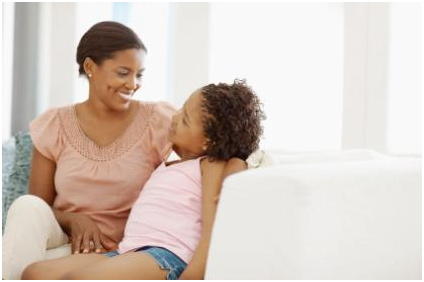 Getting braces isn't easy. It will require some adjustments, not only to your teeth but to many aspects of your lifestyle. Mentally preparing for braces will help reduce anxiety before and during the initial stages of wearing braces. We've compiled a list of things to keep in mind in order to ease the process.
Remember: braces are a commitment
Whether you are going with traditional braces or new technology like Invisalign, braces are a commitment both for parents and for children. They will require time, energy, and money. Help your child understand the commitment that is being made before you move forward. Talk him or her the hygiene commitments, the need to keep appointments, and how certain foods should be cut out of diets. Finally, be sure to sit down and discuss with your child that braces don't just magically take care of themselves.
Educate yourself about all your options
For many parents who had braces when they were kids, there was just one option: metal braces. Now there are all kinds of different options, including ceramic and Invisalign. There are also different treatments as well as payment plans to consider. Be sure to schedule a free consultation with us at (541) 848-6642 to see what will work best for you.
Explain the initial visits
The procedure can seem intimidating, especially if the child has heard stories about discomfort or pain from braces in the past. Parents should take time to explain why the orthodontist is taking so many pictures, x-rays and impressions of the teeth. That way, parents are removing the mystery of the procedure and allowing children to feel relaxed as the initial steps are taken to prepare for the braces.
Encourage children to talk to the orthodontist
An orthodontist is trained to deal with the concerns of their patients. By allowing the orthodontist to answer questions and give explanations, a child will feel more comfortable during the process. The orthodontist can explain the elements of the process that parents might not fully understand or know how to explain in child-appropriate terminology.
Discuss hygiene
Hygiene is a challenge at the beginning, so parents should prepare children for the differences between normal tooth care and working around the braces to properly clean and floss the teeth. By dealing with the concerns, questions and complications before getting the braced put on, children will know the basics and can get started without problems later. Read up on our last blog for more on how to keep your teeth clean with braces.
Talk about social concerns
Getting braces might be seen as a rite of passage, but some children become worried about the reaction of friends, classmates and other individuals related to social activities. Parents should discuss the social concerns with children and explain the purpose of braces to help with potential self-esteem issues. Braces are not always viewed as a positive when a child feels self-conscious about changing appearances.
Be ready to help
Your children will need help with their braces. They will need help flossing, tightening things, even brushing and dealing with pokey wires and brackets that rub on sensitive gums. Prepare yourself to be okay with the "hands on." And let your kids know that you will always be there to help.
Preparing a child for braces is not always easy, but it can reduce feelings of anxiety or worry associated with the procedure. The more parents work on preparation, the better a child will feel during and after the process is completed. Above all, remember that it will all be worth it once we reveal your beautiful new smile at the end!