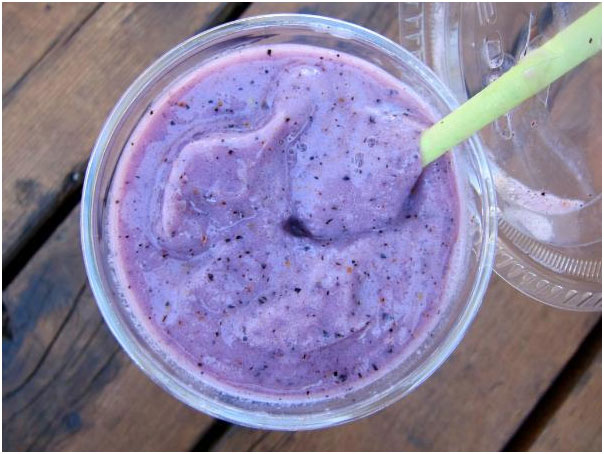 Blair Struble has lived in Bend for over 20 years now, making her a true local. She shares many of her favorite stops around Bend, from high-desert lakes to seasonal farmer's markets.
What is your favorite place to get a smoothie?
I love the Sambazon smoothie at Emerald City Smoothies. They are so refreshing on a hot, sunny, Central Oregon day!
Where do you like to go jogging?
I love to get outdoors in the summer. I live on the south side of Bend very close to the south river trail access. My dog Boss and I love to take walks and jogs down along the river. The scenery is so beautiful down there and my dog loves to cool off in the river. I don't run as much anymore because I have found a new passion in mountain biking. I love riding the Phil's trailhead west of Bend!
What is your favorite thing to do with your kids in Bend?
My daughter Taylor loves the High Desert Museum. She enjoys the "Backpack Explorers" day camps. She loves feeding fish to the otters and learning about the burrowing owls native to Central Oregon. We also love checking out all the great parks in our community!
Is there anything in Bend that you want to do that you haven't tried yet?
I would love to get up to Elk Lake to check out the summer concerts on the lake. There are always so many things I want to do each summer, just not enough time to accomplish them all! We also try to get to as many summer festivals as we can, because they're fun and my kids love the entertainment.
What is your favorite thing about summer in Bend?
The city is just bustling with activity. I love that any day (year round even!) you can find a fun activity. We love the farmer's markets, street fairs, and festivals. I also love the 4th of July Pet Parade. I grew up going to that parade every year and it's been so much fun to watch it grow from a tiny little hometown parade to an activity that people and pets of all ages participate in. We love taking our girls (Taylor and Tennyson) down there in our Red Radio Flyer and walking our dog Boss in the parade.
How has Bend changed since you grew up here? How has it stayed the same?
Bend has changed drastically, but I love the great things that growth has brought to our area. There is so much more recreation and development of outdoor opportunities. We have so many fabulous restaurant and shopping options now that we never had when I was growing up. However, I love that it still has a great small hometown feel and that everyone is so friendly and active here. I still feel like I can walk downtown and see friendly faces everywhere. I truly believe there is no place better than Bend, Oregon and I hope my kids feel the same after they grow up here.
Where is your favorite place to get dessert?
I will ALWAYS hold a special place in my heart for Goody's. I grew up going to that soda fountain and I love their Oreo Cookie Shakes made with their homemade ice cream. Definitely a local's favorite!
What's the best place to watch the sunset from?
We have this small little hidden away place in our neighborhood called "Sunset Hill." It is aptly named because it has breathtaking views of not only the Deschutes River but also of our beautiful and majestic mountains. It is definitely the best place I know to watch the sunset but only a few people in the neighborhood know how to get there, so I'm keeping that one secret!
Struble Orthodontics is your local expert in orthodontic care. Call or click to schedule a free consultation with Dr. Struble at 541-848-6642.