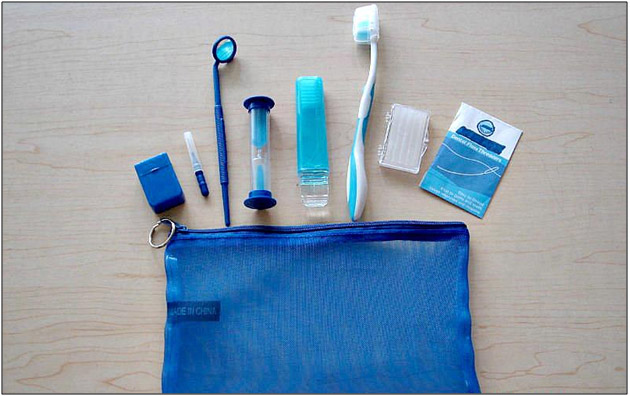 We do our best to make your orthodontics experience as painless as possible. But mini (and not so mini) emergencies are inevitable. When something unexpected happens that damages your appliance or mouth, give us a call at 541-848-6642 so we can get everything straightened out. Until then, take note of these 5 tips and tricks to help make life with braces easier!
1. Wax is your best friend. If you have a loose bracket, band, wire, or appliance, you could end up making it worse if you try to fix it yourself. It's best to just cover the sharp end with wax and call us to determine if you should come in for a repair visit or if you can manage on your own. If you don't have any wax, try using a pencil eraser. Just make sure it's clean!
2. If you have hooks, wear rubber bands all the time (besides when you're eating and brushing your teeth.) It will stop the hooks from digging into or getting caught on your cheeks--not to mention, it will make your treatment progress faster.
3. Make a kit with a toothbrush, toothpaste, floss, wax, and lip balm to access in between meals and throughout the day. That way if something happens on the go, you'll be prepared.
4. Is your mouth sore? Are your teeth hurting? A quick and easy household remedy is a saltwater solution. Dissolve one teaspoon of salt in warm water and rinse your mouth vigorously. Other options include taking aspirin and placing Orabase on the affected area, both of which can be found at your local pharmacy.
5. Smile! Even if you're self-conscious about your braces, it's important to keep smiling. People tend to notice your mouth more when it looks like you're trying to hide something. Braces are very common, so there's no reason to keep them hidden.
We hope these help you out! For more tips, check out our blog post on "Learning to Love Your Braces".
1 Response to 5 braces hacks everyone should know.