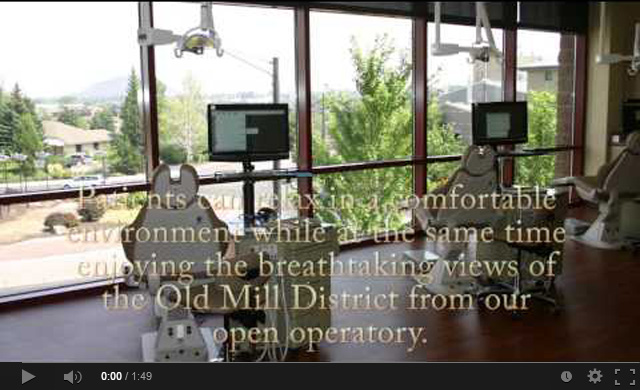 Welcome to Struble Orthodontics! We like every patient to feel at home with us as they experience the best views and orthodontic care that Central Oregon has to offer! First things first, follow the link to the office tour video and take a look around. We know how much you'll love what you see!
Let our warm and inviting office staff greet you as you approach the front desk. They will be the first to welcome you into our comfortable waiting rooms and treatment areas. Our free WiFi and video gaming center ensures your family will stay connected to all the technologies that mean the most to you. This is the perfect location to catch up on the latest issue of your favorite magazine, or to browse the web as you wait.
Follow us through our treatment center to experience breathtaking views of the Old Mill District from our open operatory, where patients receive the best and safest techniques in orthodontic care. Even take a stroll past our "Smile Board" where the photos of patient success stories live, and of course, help yourself to some complimentary fresh brewed coffee!
We hope to make every visit to our practice a pleasant, relaxing experience. We understand your need to receive treatment in a setting where you feel comfortable, safe, and welcome. Please feel free to schedule an appointment with us, or stop by for a complete tour of our practice in person to learn more about the treatments we provide!