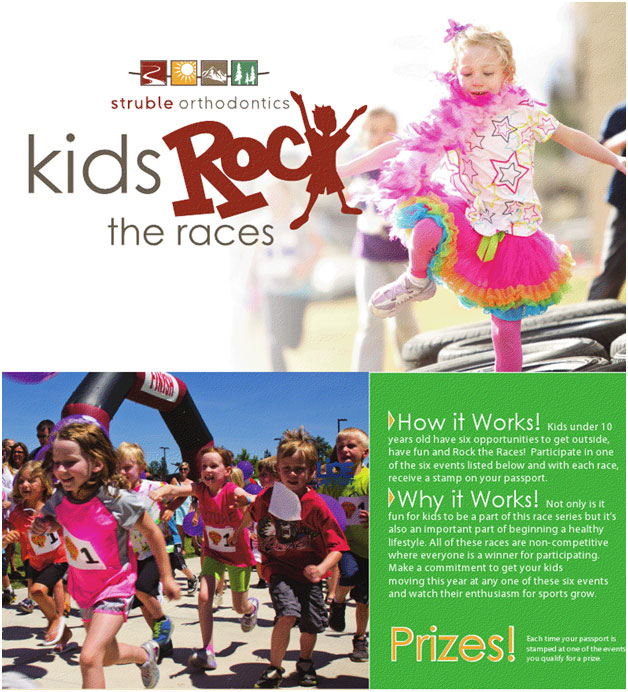 There is no better time than summer in Bend for helping your child discover a love for sports! Lay It Out Events is sponsoring a great opportunity for children under 10 years old to discover their "inner athlete" with a safe and kid-friendly series of summer events: Kids Rock the Races! These five age-appropriate races from May through the end of July are offered alongside several local athletic events, the first of which is the Salmon Run on May 4th.
Struble Orthodontics loves to give away free stuff.
That's why we're partnering with Lay It Out Events to offer free kid's registration passes for the races (a $10 value) while supplies last! We hope to see many of our patients showing off their beautiful smiles as they cross the finish line. Pick your race here and register, or stop by on your next appointment and pick one up. Like our Facebook page to see additional special offers!
Win fun prizes by entering the race!
The races are non-competitive and feature a kid's passport, qualifying your child for a prize each time their passport is stamped at one of the events. Help your child develop an active and healthy lifestyle, while building friendships at the same time. This affordable event is the perfect opportunity to get the whole family outdoors to enjoy the beautiful weather. We hope to see you there!