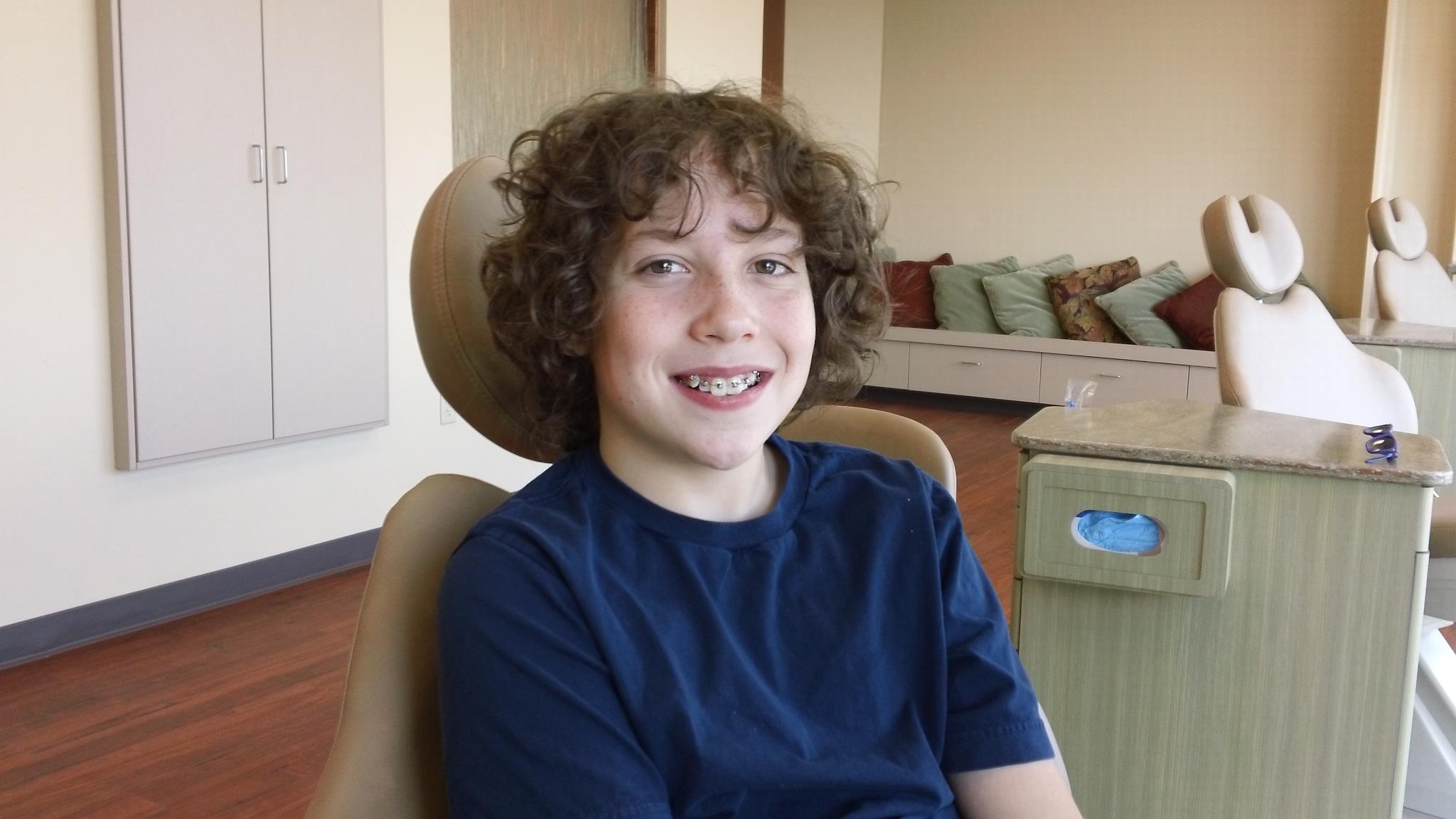 By Dr. Blair Struble, DMD MSD
As an orthodontist and a mom, I often communicate with parents and friends about how confusing the world of orthodontics has become.  Many parents feel they are receiving mixed messages about when their child should receive treatment, what type of treatment is best, and which resources they can rely upon to find accurate information. Much of this confusion comes from the fact that orthodontics has changed so drastically since many of us parents received our own orthodontic treatment.  These exciting changes provide many benefits to the patient, but they have left many families unsure about how to seek orthodontic help for their child.
As an orthodontist, my most important job is to educate patients, parents and families so that they can receive the best treatment at the right time.  Below I've shared my answers to some of the most common questions I hear, in an attempt to help you navigate this confusing area of healthcare.
"My eight year-old child has many classmates who are already wearing braces.  Are they really necessary for kids so young?"
The reason this question comes up so frequently is that there simply isn't one answer or orthodontic solution for every child. The American Association of Orthodontists recommends an orthodontic screening at age seven.  This surprises many parents, but early evaluation provides both timely detection of problems (for instance, identification of traumatic dental habits that can damage teeth, gums and bone over time) and greater opportunity for more effective treatment.  Additionally, orthodontic and orthopedic (jaw growth) issues detected earlier often require less invasive and less costly treatment both now and in the future.
Keep in mind, an early visit to the orthodontist does not mean that your seven year-old must receive orthodontic treatment.  It is rather an opportunity to both begin tracking oral growth and development and educate yourself about what might be on the horizon for your child.  Fortunately, most orthodontic offices offer complimentary initial examinations so you can understand what to expect when it comes to your child's orthodontic needs at no cost to you.
"Will my child need to have teeth extracted for braces?"
Removing teeth is sometimes necessary in cases of severe crowding.  However, new technologies and advancements in orthodontic procedures have allowed us to significantly reduce the frequency of tooth extractions. Now more than ever, orthodontists are paying attention to facial profile esthetics. The decision to extract teeth should be made with careful consideration for facial attractiveness because facial proportions will change as your child matures.
"My child is really nervous and embarrassed about having braces.  Are there any other options available to us?
Fortunately, we now have alternative (and sometimes more attractive) ways of moving teeth, rather than just conventional braces.  We now have clear removable aligners, lingual braces that can be placed on the back of the front teeth, and clear braces that are much less visible than traditional metal brackets.  Some of these methods may not be as effective or efficient for your child so you should discuss these options with your orthodontist when determining the right treatment for your child.
"Will my child have a lot of pain and discomfort with braces like I did when I was a kid?"
Orthodontic advancements in wire technology, bracket design, and adhesive materials have significantly improved the comfort and convenience of braces.  Your child will still take some time getting used to their orthodontic appliances, but the wires are much more flexible and comfortable so the forces placed on teeth are significantly lighter.  Many braces (or brackets) are now designed for smoothness and comfort, so my patients suffer far fewer cheek and lip sores than many of us parents had to endure several decades ago.  Also, our dental materials allow us to bond nearly all appliances to the teeth rather than relying on uncomfortable spacers and cumbersome bands that can irritate gums and cause unnecessary tooth soreness.  All of these advancements help to make the process of receiving orthodontic care much more tolerable for our children than it was for us parents!
Struble Orthodontics is a state-of-the-art orthodontic clinic serving Central Oregon, including Bend, Redmond, Sisters, and the surrounding communities. Our practice provides excellent care for patients of all ages; from kids ready for a set of braces to grownups who want to improve the health and beauty of their smiles. On behalf of Dr. Blair Struble and our entire team, we hope we can become partners in pursuit of wonderful smiles for you and your family.
Give us a call today for a free consultaion (541)-848-6642 or request an appointment here.