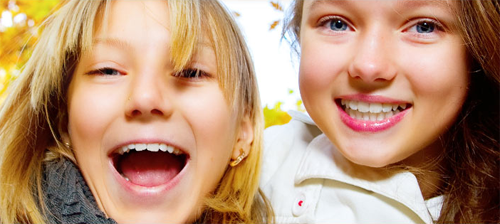 It's time for your child's first trip to the dentist. Are they nervous?
Most experts recommend that a child makes their first trip to the dentist just before their full set of teeth comes in. Bringing your kids to the dentist early on is an important way to establish healthy habits in oral hygiene. As many trips as you take to the dentist, however, it may not get any easier on the kids.
A visit to a dentist's office can be intimidating to a child, especially when they have never spent any time at one. Unfamiliar faces and places—especially when dental tools are involved—seem big and scary to little eyes. For parents and guardians who are looking to help ease the discomfort, especially for a first-time visit, we have a few tips especially for you.
Freely answer your child's questions, but stay positive. If your child raises concerns about going to the dentist, don't be evasive. Be straightforward about where they are going and why. However, don't give away unnecessary details such as shots or fillings which may cause more anxiety. Instead, use positive phrasing, such as telling your child that the dentist will be "checking out your smile."
If it helps, some parents like to play pretend dentist with their children. Give your child a toothbrush and a mirror and have them check out the teeth of their favorite doll or stuffed animal. Reading them picture books about going to the dentist also engages your child and reinforces a positive attitude. Remind your child that trips to the dentist are beneficial to them. Always offer your encouragement, especially if they feel uneasy or resistant.
Finally, relax. Dentists and their assistants have plenty of experience dealing with children and their fears, so they usually know how to handle a variety of situations.